Welcome to the Forty-Third (43rd) Windows 365 Community newsletter! We highlight weekly Windows 365 news, free events, tips, and tricks from the world of the Cloud PC.
Let's have a look at what's new this week.
Windows in the cloud : Change your Cloud PC Language in Windows 365 Business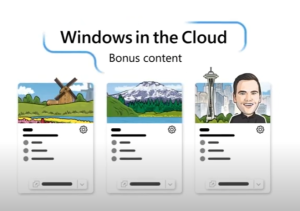 Christiaan Brinkhoff and Ivaylo Ivanov from Microsoft are covering the Windows 365 Business language options for admins.
Watch the video here: Windows 365 Language Pack Improvements
Cloud PC to the Masses
Samit Halvadia is joined by Windows 365 Principal PM Christiaan Brinkhoff to go over the world of Cloud PC. They go over Virtual Desktop Infrastructure (VDI), why Christiaan got into the space so early and how it has changed throughout his career.
Watch the video here: Cloud PC to the Masses, What was the Switch
Update Management for Windows on a Windows 365 Cloud PC
Rick has published a nice post covering Update Management for Windows on Windows 365. Rick covers how to leverage Windows 365 Enterprise is update management of the OS on Cloud PC.
Read the full blogpost here: Windows Update Management for Windows on Windows 365