Welcome to the Fifty-fourth (54th) Windows 365 Community newsletter! We highlight weekly Windows 365 news, free events, tips, and tricks from the world of the Cloud PC.
Let's have a look at what's new this week.
We are thrilled to announce the General Availability of two Windows 365 Endpoint Analytics reports, Resource performance, and Remoting connection, which have been in Public Preview for the last few months.
The resource performance report helps Windows 365 administrators understand if users have been assigned the right set of resources for their individual needs, monitor performance, identify issues and root causes, and take proactive actions such as resizing the device.
The Remoting connection report provides visibility to the quality of connections and the impact on user experience.
Ravishankar N Senior Product Manager, Windows 365, Microsoft sharing updates. Read the full post here: Announcing GA of Windows 365 Endpoint Analytics – Performance and Remoting Connection Reports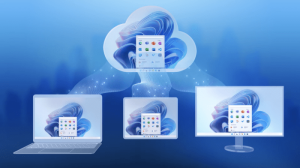 Windows 365 MVP Thomas Marcussen has written an excellent post describing the common benefits of adopting Windows 365 for individuals and organizations.
What are the benefits of Windows 365? Let's find out
Read the blog post from Thomas Marcussen here: 11 Most Common Benefits of Adopting Windows 365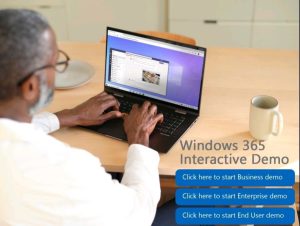 Microsoft Windows 365 team updated Windows365 Cloud PC Interactive Demo and added a new end-user experience section.
This interactive demo walks you through the Enterprise, Business Edition experience – using Microsoft 365 Admin Center to purchase, assign and deploy Cloud PCs to end users. You can simply sit back and watch.
Wanna learn how easy our solution is without requirements, go check it out: Windows 365 Cloud PC Interactive Demo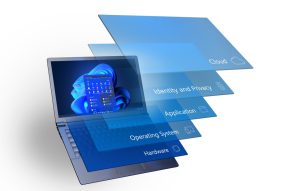 Windows 365 provides an end-to-end connection flow for users to do their work effectively and securely. Windows 365 is built with Zero Trust in mind, providing the foundation for you to implement controls to better secure your environment.
The first consideration for securing your environment is to secure access to the Cloud PC. Take a look at the Microsoft Docs to better understand the components and features available to you to secure your Cloud PC environment.
Read the article here: Overview of security concepts in Windows 365

The goal of DaaS Like a Pro is to analyze the developments in EUC, specifically the application and desktop virtualization market, and to objectively present the results.
Did you already fill in the new DaaS like a Pro community survey? If you are passionate about End User Computing (EUC), VDI, DaaS, and Cloud PC – please give it a try. It only takes you 5 to 10 minutes: DaaS Like a Pro