Welcome to the Twelfth (12th) Windows 365 Community newsletter! We highlight weekly Windows 365 news, free events, tips, and tricks from the world of the Cloud PC.
Let's have a look at what's new this week
What's new in Windows 365 Enterprise
Bookmark Microsoft documentation page What's new in Windows 365 Enterprise to get the latest news and feature announcements from the world of Windows 365 Cloud PC.
We have noticed that this page is updated twice a month with new releases or features from Windows 365 enterprise world.
👉 What's new in Windows 365 Enterprise | Microsoft Docs
Easy Method create a custom image in Azure for Windows 365
This week, Martin Therkelsen explains the details of custom image creation for Windows 365 Cloud PC. He goes through the step-by-step process of custom image creation from the Azure portal.
He also mentioned that this is an easy method to create custom images for Windows 11 Cloud PCs.
👉 Windows 365 – Custom images – CloudNinja.nu
Windows 365 – How to get started
Martin Therkelsen shares his experience about the initial setup of Cloud PC and how easy it was, and more. He also wanted to guide you through the initial design of Windows 365 (W365) from Microsoft.
We love his feedback and quote him here "The great part is that I can connect to this Cloud PC from any device, so Mac, iPad, iPhone, Android, PC, etc. it all works and lets me keep a running VM that contains the work I do accessible to me no matter where I am and which device I have at my disposal."
👉 Windows 365 – How to get started – CloudNinja.nu
What's next in End-User Computing with Windows 365 Cloud PC
Christiaan Brinkhoff from the Windows 365 Engineering team will be talking Windows in the Cloud in UK Azure Virtual Desktop User Group November Meeting. A new and extremely easy way of consuming windows from any device with unlimited flexibility without the need for VDI knowledge due to complexity.
Customers can leverage their existing management solution for both physical, cloud PCs and mobile devices. Lots of demos will be covered – so a must-attend session!
👉 UK Azure Virtual Desktop User Group November Meeting | Meetup
A new Azure RBAC role for Windows 365 administration
There is a new Azure RBAC role added to make Windows 365 administration and delegation easier.
You can now assign this in Azure today, and Scott Manchester mentioned in the tweet that it's coming soon into the MAC in a few days. Works with Windows 365 Enterprise and Business.
👉 https://twitter.com/RDS4U/status/1448746945300754454?s=20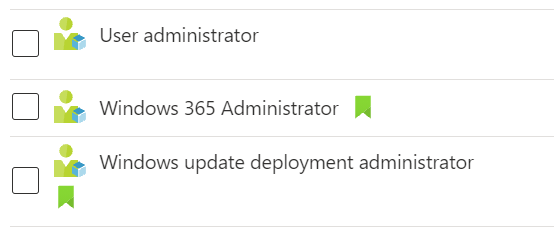 Windows 365 Cloud PC Monitoring using Azure Sentinel
Rod Trent and Jeff Gilbert are presenting at MMS 2021 event next week. Windows 365 Cloud PCs are essentially just cloud-based VMs provided for end-users access to corporate infrastructure and software. However, some nuanced measures need to be taken to ensure these assets can still be monitored and managed using Azure Sentinel.
👉 MMS 2021 Miami Beach Edition: Securing Cloud PCs Using Azure Sentinel (sched.com)
AVD Tech Fest 2021 Windows 365 Session Schedule Announcement
AVD Tech Fest 2021 schedule is announced and there are a lot of great speakers lined up to present about the Windows 365 Cloud PC experience. Don't miss those Windows 365 Cloud PC sessions.
👉 AVD Tech Fest 2021 – The AVD Event of the year! (wvdtechfest.com)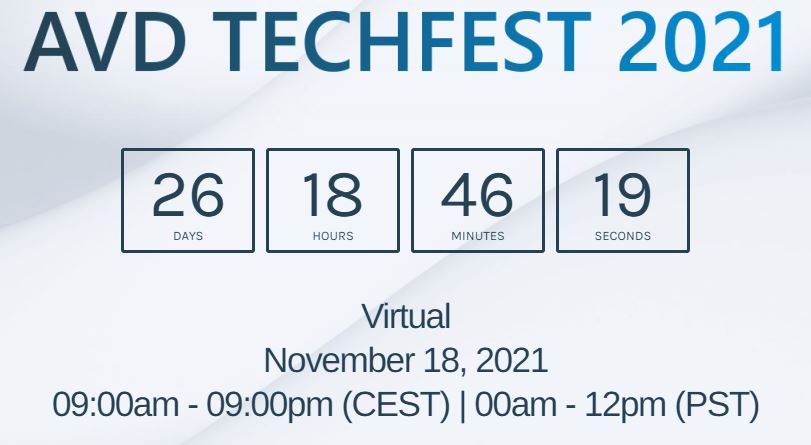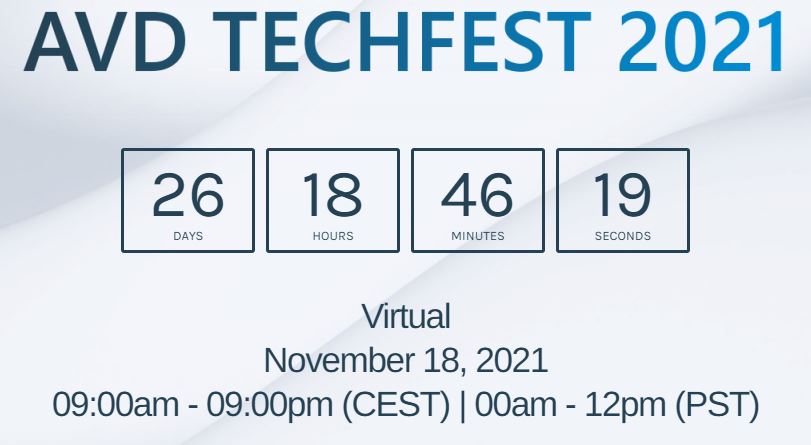 HTMD Conference 2021 – Windows 365 Sessions
HTMD Conference is announced and there will be some great sessions on Windows 365 Cloud PC topic. Don't forget to register your seats for the free digital event on 20th Nov 2020.
👉 https://howtomanagedevices.com/Registration/