Welcome to the Fifty-Sixth (56th) Windows 365 Community newsletter! We highlight weekly Windows 365 news, free events, tips, and tricks from the world of the Cloud PC.
Let's have a look at what's new this week.
Learn how to Fix Cloud PC does not belong to the Current User Error. Unable to log in to your Cloud pc? There could be several reasons for these cloud PC connectivity errors, such as Cloud PC licensing issues, browser problems, etc.
Read the blog post from Vidya here: How to Fix Cloud PC Doesn't Belong to Current User Error

Watch and learn as senior members of the Windows 365 engineering team offer insights, tips, and answers to your questions about Windows 365 features, deployment, customization, and best practices.
View the full video from Windows IT Pro here: AMA: Windows 365 – Windows in the Cloud
Lean what new features are available in Windows 365 Enterprise
NOTE: Each monthly update may take up to a week to rollout to all customers.
Read the full Microsoft Doc here: What's new in Windows 365 Enterprise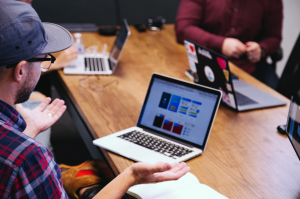 The Cloud PC has made quite an impression over the last year. Microsoft has endeavored to provide us with a virtualization experience that surpasses anything that we have previously experienced. And having a Windows 365 community can help plenty to better use the service.
Read the blog post from Thomas Marcussen here: Useful Things You Can Learn from the Windows 365 Community Right Now