Welcome to the Fifty-Seventh (57th) Windows 365 Community newsletter! We highlight weekly Windows 365 news, free events, tips, and tricks from the world of the Cloud PC.
Let's have a look at what's new this week.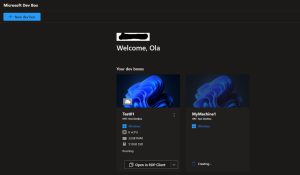 Microsoft Dev Box is a new tool in the toolbox for you, this time to provide Cloud PCs to your developers or such. There are many similarities between Dev Box and Windows 365, but also Azure Virtual Desktop (AVD).
Learn how to get get started with Microsoft DevBox – a new Azure Cloud service based in Windows365 as platform solution.
Read the blog post from Windows 365 MVP Ola Strom here: Get started with Microsoft Dev Box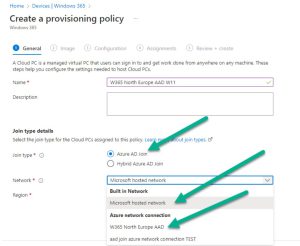 Niall Brady and Paul Winstanley both of whom are Microsoft MVPs, have written new series of guides about getting started with Windows 365. This series of guides will help you to learn all about Windows 365 in a clear and insightful way.
In this part, you'll learn how to provision an Azure Ad joined Cloud PC and take a look at the different network options available when provisioning an Azure Ad joined Cloud PC.
Read the full article here: Getting started with Windows 365 – Part 2. Provisioning an Azure Ad Joined Cloud PC
In this tutorial Jakub Piesik want to present you the Windows 365. He will show you what is the Windows 365, what are two versions, provide more information about differences between two versions, show how to create a virtual machine using trial license.
View the full video here: Windows365 #1 – Getting started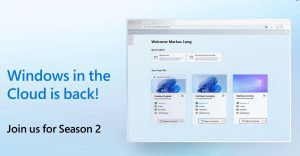 In this first episode of season 2, Jeremy Chapman from Microsoft Mechanics and Christiaan Brinkhoff from the Windows 365 Engineering team, Community lead cover everything you need to know about Windows 365 and how the service differs from traditional virtualization solutions on the market.
More Cloud! Windows in the Cloud Season 2 is coming on September 14. Catch live episodes, reminders, AMAs, and on-demand episodes here: Windows in the Cloud – Microsoft
Here you can check the lists of Windows 365 updates and features that are in development but not yet released. Read the full Microsoft Doc here.