Welcome to the sixth Windows 365 Community newsletter! We highlight weekly Windows 365 news, tips, and tricks with announcements from the world of the Cloud PC. 
Let's have a look at what's new this week!
Microsoft meets Partners - Windows 365 - 23rd September 2021

Microsoft Meets Community - Windows 365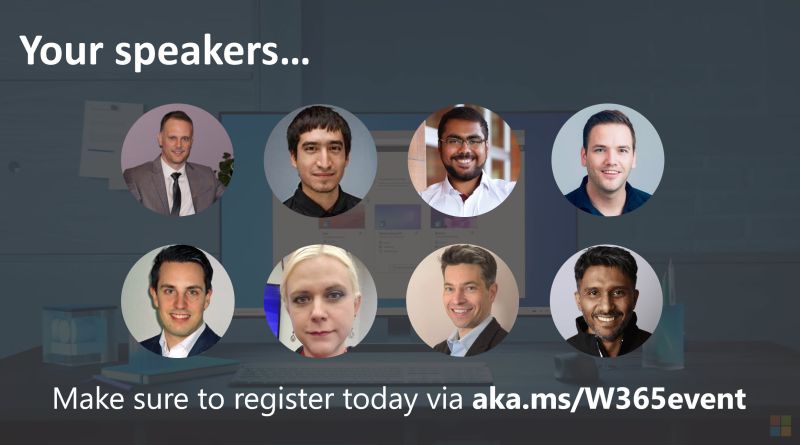 On Thursday, 09.09.2021 Microsoft Principal PM Christiaan Brinkhoff organized the first dedicated Windows 365 event under the brand Microsoft meets Community. 8 speakers from the Microsoft Engineering team and the Community shared their knowledge with virtual desktop enthusiasts all over the world! The recordings of the event will be made available early next week. Stay tuned and visit our community page for more information! 
The huge Microsoft meets Community summary release - next week!
Early next week, we will publish the recordings from the awesome sessions from the Microsoft meets Community event. In addition, we will release a blog post with all the news and summaries of the sessions to give you an easy overview of the highlights from each speakers content! To give you already a sneak peek what will await you have a look at our Windows365 recap gallery above.
How to implement and manage Microsoft Windows 365 Cloud PC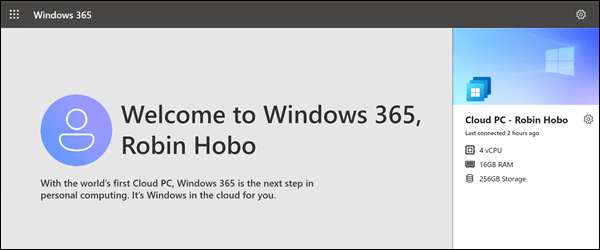 Robin Hobo, a well known MVP in the Enterprise Mobility space shared an excellent article on how to implement and manage Windows 365. He is sharing his thoughts on the new service, walks you through a comparison between AVD and Windows 365, talks about the prerequisites and walks you through the deployment. Very exciting article you shouldn't miss. 
Read it here:  How to implement and manage Microsoft Windows 365 Cloud PC (robinhobo.com)
How to create and deploy Windows 365 Enterprise Cloud PC custom images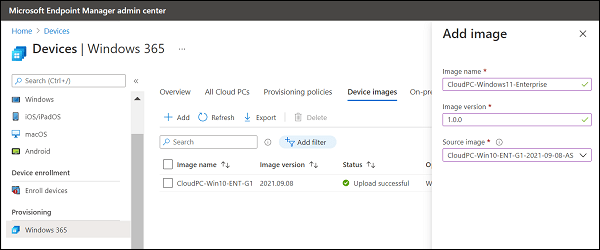 This week, Robin Hobo shared also another article with us on how to create and deploy Windows 365 Enterprise custom images. From the virtual machine creation on Azure, over image customizations, the import of the image in the Microsoft Endpoint Manager admin center till the deployment, Robin walks you through each step in detail! 
Read the full article here: How to create and deploy Windows 365 Enterprise Cloud PC Custom Images (robinhobo.com)
Configure Windows 365 Enterprise step-by-step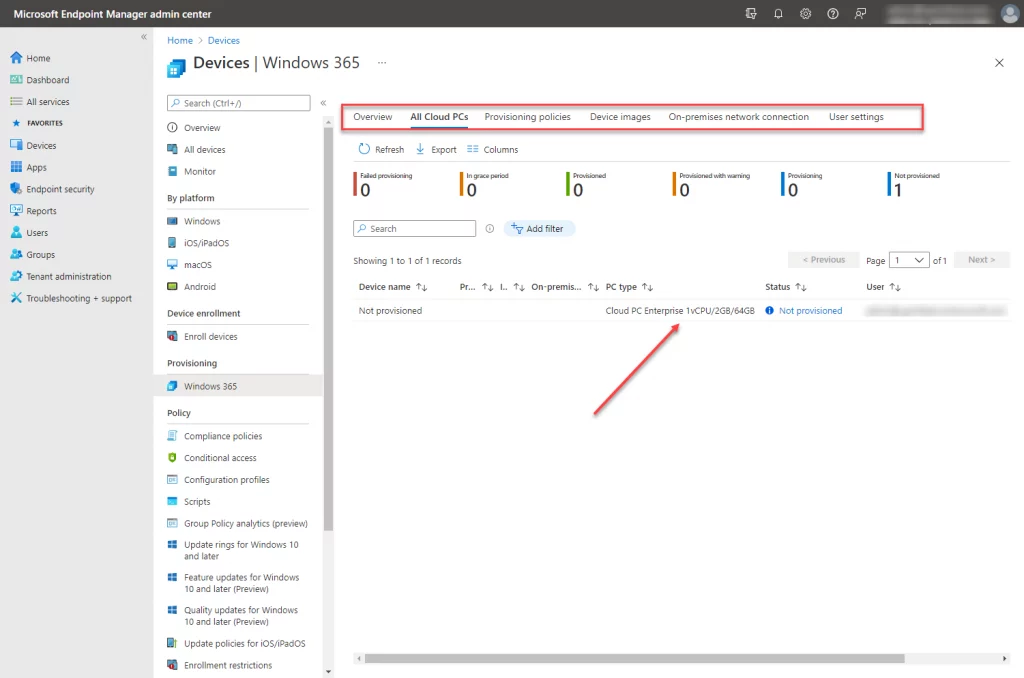 Windows 365 Interactive Demo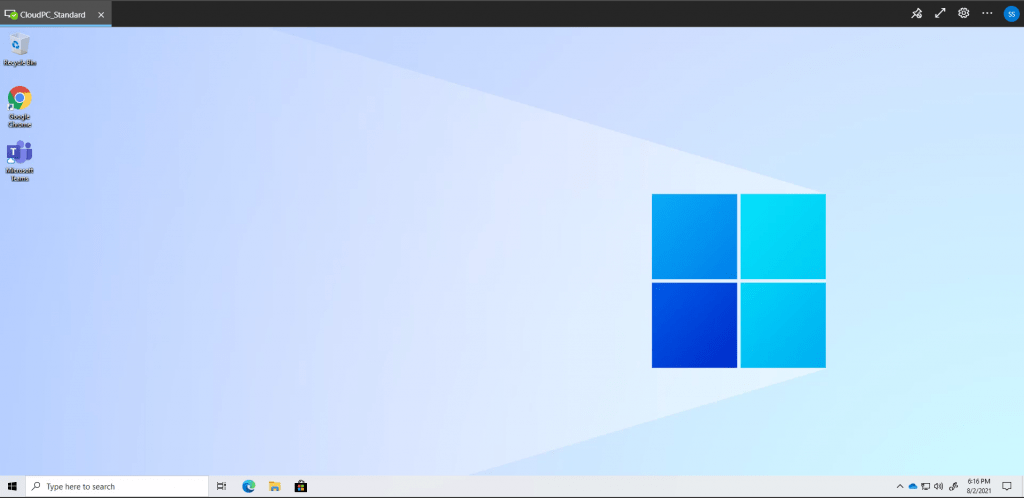 During the event, a lot of community members asked the question on how to test drive Windows 365, or present it to their customers. For this reason, we wanted to share with you the link to the interactive Windows 365 demo, which is a great chance to provide customers first insights on the service and walk them through the initial configuration. 
Cloud PC monthly patching process using Intune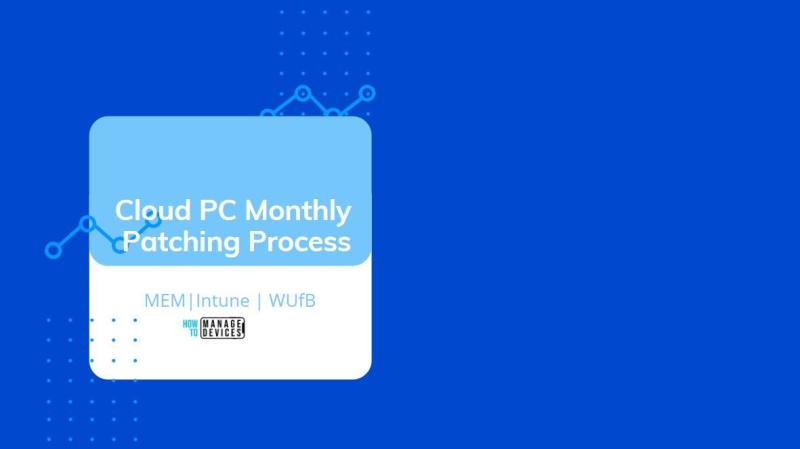 Intune Security Baseline - Microsoft Defender policy troubleshooting tips for Cloud PCs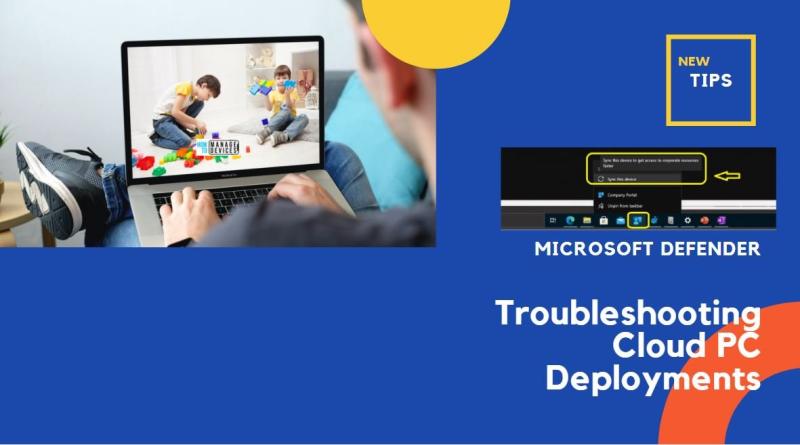 Mastering Microsoft Endpoint Manager - Windows 365 book discount
Christiaan Brinkhoff and Per Larsen's book around Mastering MEM to learn to deploy and manage Windows 10, Windows 11, and Windows 365 on both physical and cloud PCs – has dropped in price for a short while. Amazon decided to give a discount before the book is ready for shipment soon!
One of the main reasons for the slow adoption of Modern Workplace solutions designed to simplify the management layer of your environment is the lack of understanding and knowledge of the product. With this book, you'll learn everything you need to know to make the shift to the Modern Workplace, running Windows 10, Windows 11, or Windows 365.
Mastering Microsoft Endpoint Manager explains various concepts in detail to give you the clarity to plan how to use Microsoft Endpoint Manager and eliminate potential migration challenges beforehand.
Fun fact news - Windows 365 in the physical Cloud 😉
Windows 365 stickers have been delivered to the physical Cloud – at Mailbox peak in Washington (4800ft) this weekend by Christiaan and Nandita – both Windows 365 Engineering members.