Welcome to the seventh (7th) Windows 365 Community newsletter! We highlight weekly Windows 365 news, free events, tips, and tricks from the world of the Cloud PC.
Let's have a look at what's new this week!
Microsoft meets Partners – Windows 365 – 23rd September 2021
You don't want to miss this event to check out the partner details of the Windows 365 echo system.
You can find the access details on our events page, or by clicking on the following link: Microsoft meets Partners: Windows 365 – Windows 365 Community (w365community.com)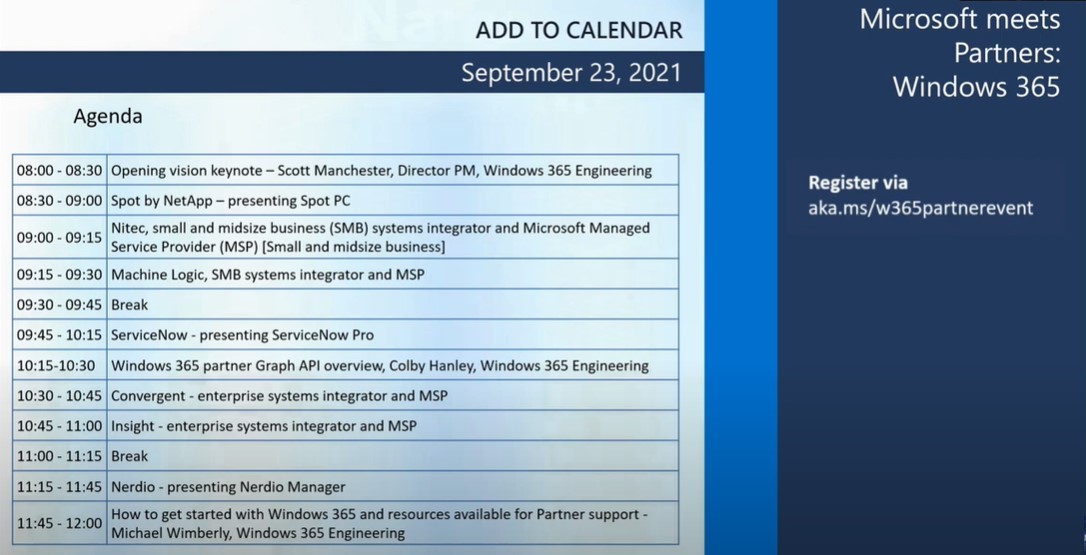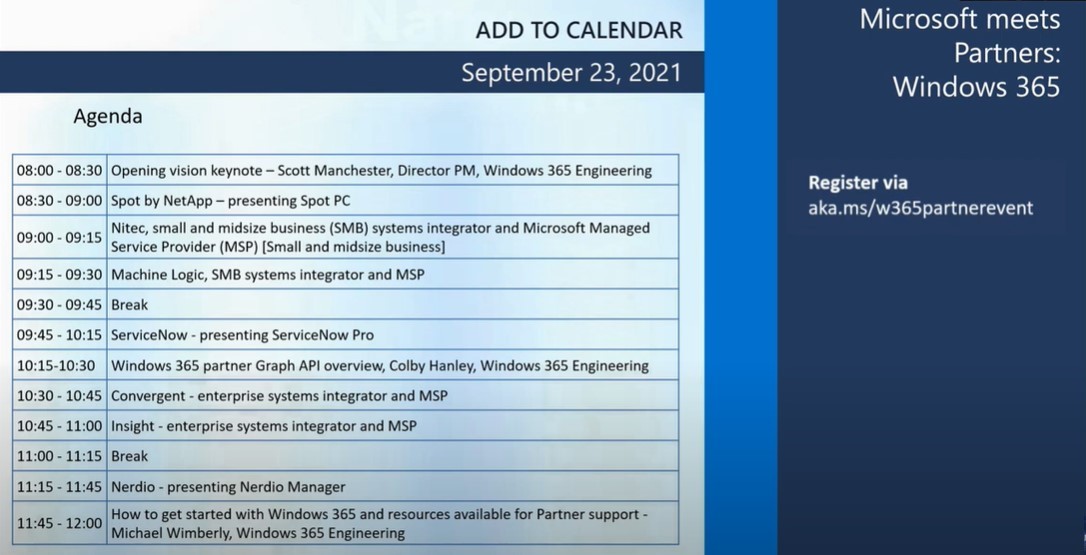 Windows 365 Internals
Christiaan Brinkhoff talks about the internals of Windows 365 Cloud PC in the Namaste Techies show with Harjit and Anoop. You can watch the video below:
Windows 365 Getting Started Guide Hits 100,000 views
Windows 365 getting started guide hits 100000 views! As a W365 community, we are happy to see the great interest in the Cloud PC solution! You can read the getting started guide by Christiaan from the below link.
Get started with Windows 365 Enterprise – Microsoft Tech Community
Cloud PC Security Baseline Microsoft Edge Security Policy Troubleshooting
Anoop shared an easy way to understand the Cloud PC security baseline troubleshooting scenario in his latest blog post. He also explains how to track the changes in security baseline policies using registry entries and event logs.
Troubleshoot Microsoft Edge Security Policy Deployment Issues With Intune
Virtual Expo Event Windows 365 – Everything You Need To Know
Tune into the Virtual Expo event on 24th Sep to learn Windows 365 – Everything You Need To Know from Christiaan Brinkhoff.


Windows 365 Sessions from AVDTech Event
There are two Windows 365 sessions announced for the AVD Tech conference organized by our community friends Patrick Köhler and Simon Binder.
Rod Trent will show you how to secure CloudPC with Azure Sentinel.
Anoop C Nair will show you how to secure your Windows365 workloads!
Registration options for the event on Nov 18th – https://wvdtechfest.com/registration