Welcome to the Eight (8th) Windows 365 Community newsletter! We highlight weekly Windows 365 news, free events, tips, and tricks from the world of the Cloud PC.
Let's have a look at what's new this week!
Microsoft meets Partners: Windows 365
On Thursday, September 23, 2021, Microsoft hosted a digital event with Windows 365 partners. There were ten sessions between Microsoft and Windows 365 partners. There are really interesting solutions from partners to enhance the end-user and admin experience of Windows 365 Cloud PC.
The official recording of this event will be shared soon on our W365 community page (once it's available). While writing this post, you can still go to the Teams live event link to watch the recording of the event.
Tip! – Don't miss the presentation from Scott Manchester on Why Windows 365? All about the business reasons behind the creation of Windows 365 services.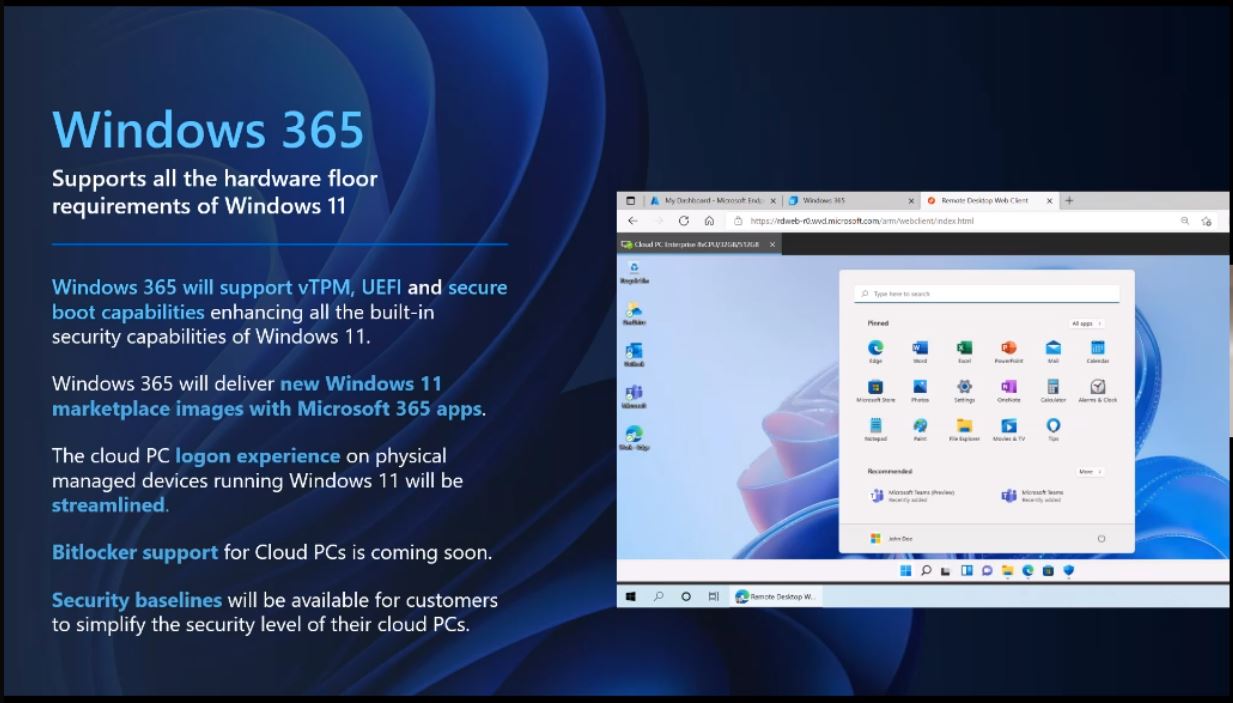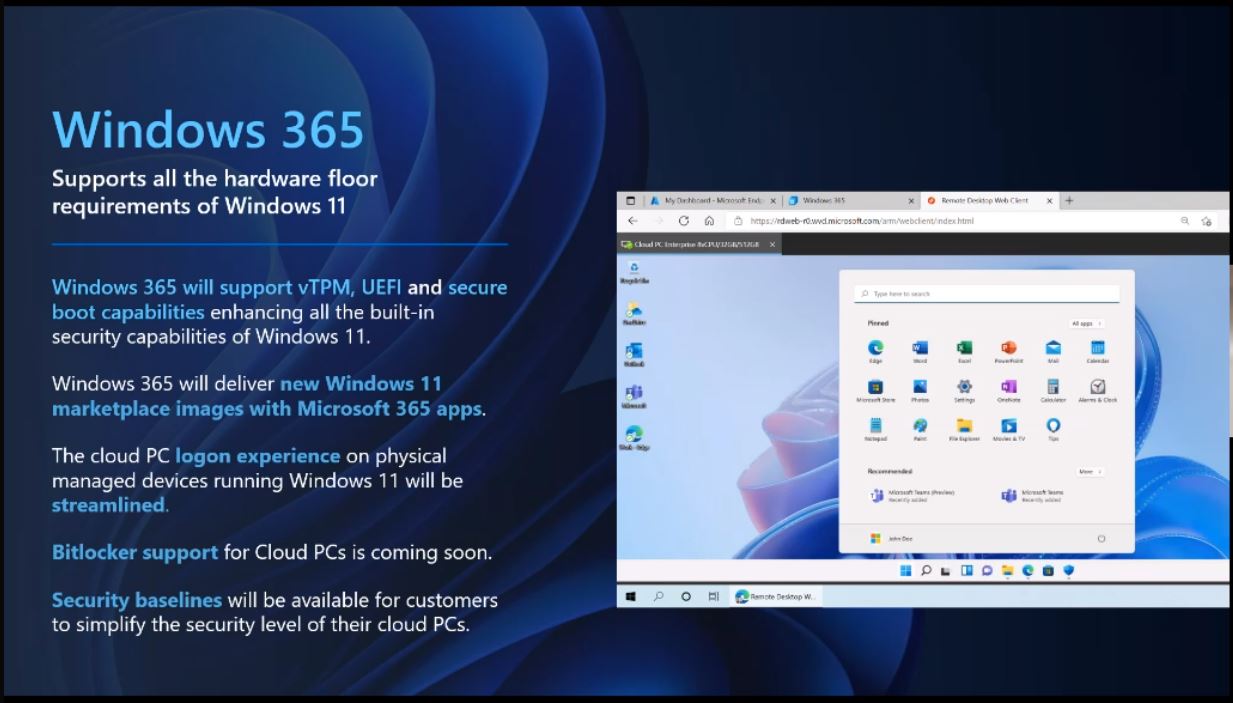 Alternate End-User URL for Windows 365 Cloud PC
Glad to share the new URL for end-users to access Windows 365 Cloud PC. The new URL redirects to Windows365.Microsoft.com. You now have two URLs to access the Cloud PCs.
In-place Upgrade Windows 11 Cloud PC?
Christiaan Brinkhoff shared a piece of excellent news about the in-place upgrade possibility of Windows 10 Cloud PCs into Windows 11. In-place upgrade to Windows 11 is supported for all the Cloud PCs provisioned from 28th Sep 2021 and onwards. Microsoft is making changes in the backend to enable Gen2 and TMP to support Windows 11.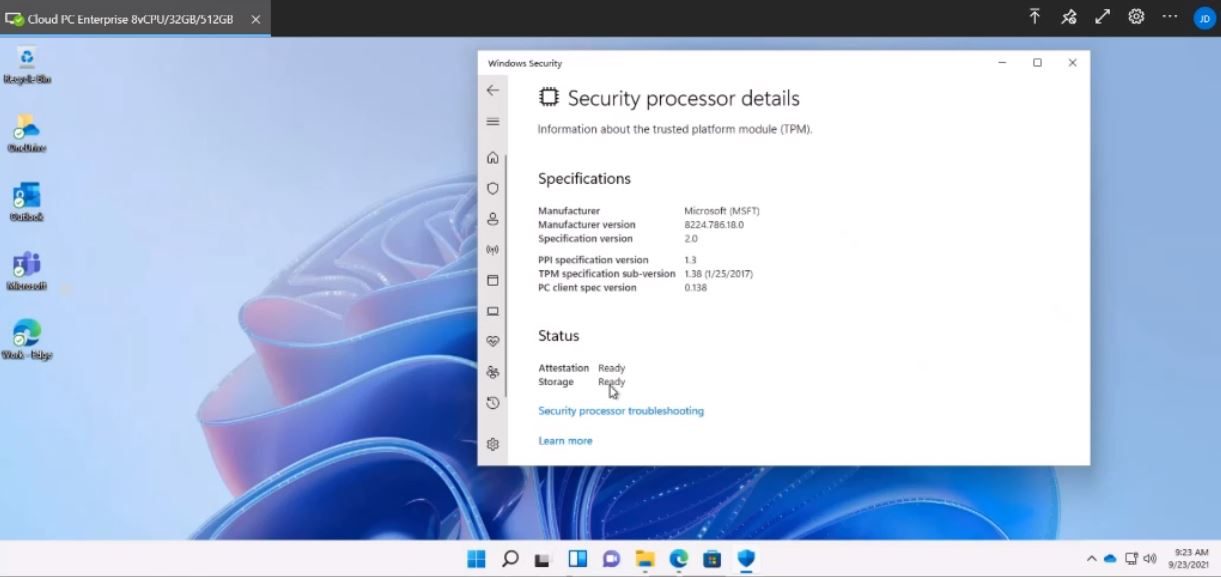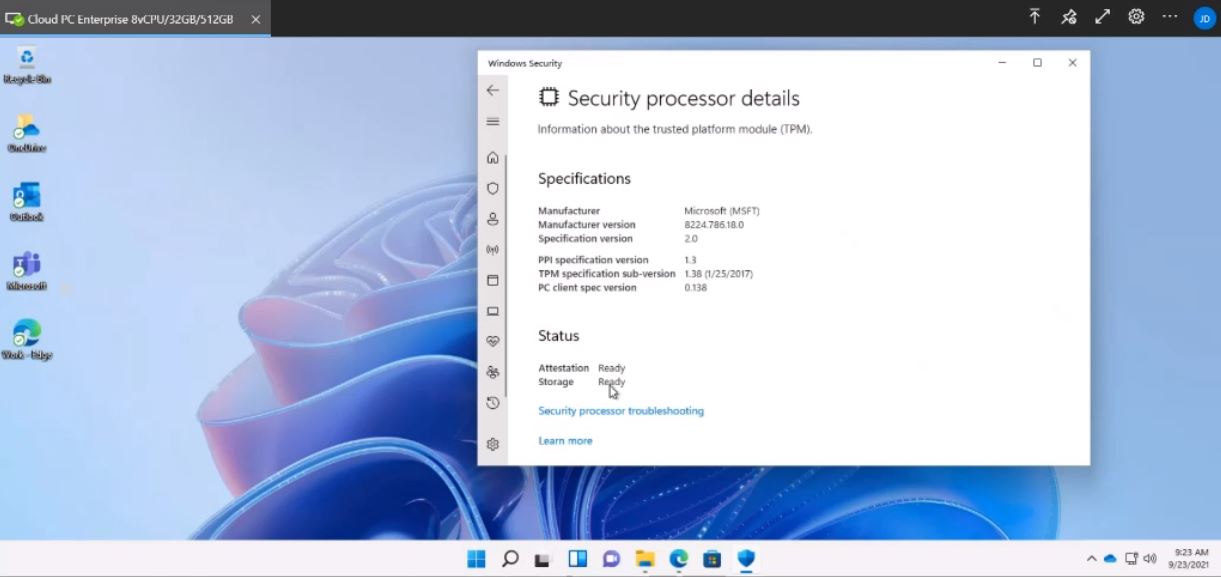 Microsoft Graph Changelog for Cloud PC
Microsoft Windows 365 team is working hard to enable more and more features or support to Microsoft Graph. It's been noticed that there are a number of new Cloud PC resource types added to Microsoft Graph.
Check out the details from Microsoft Graph Change log for Cloud PC.
Configure Cloud PC RDP Properties using Intune Settings Catalog
Anoop shared a way to configure Cloud PC RDP properties using Intune settings catalog. He also covers the prerequisites and other troubleshooting tips that would be helpful while implementing this solution.
The additional information about fixing MEM policy conflict issues is also covered in this post linked below. Configure Cloud PC RDP Properties Using Intune Settings Catalog HTMD Blog (anoopcnair.com)