Welcome to the Eighteenth (18th) Windows 365 Community newsletter! We highlight weekly Windows 365 news, free events, tips, and tricks from the world of the Cloud PC.
Let's have a look at what's new this week.
Windows 365 Training Courses with Pluralsight
Happy to share that Pluralsight is delivering a training course on Windows365. More details are available at the following link.
More Details ➡ Microsoft Endpoint Manager: Windows Autopilot, Windows 365, and Azure Virtual Desktop | Pluralsight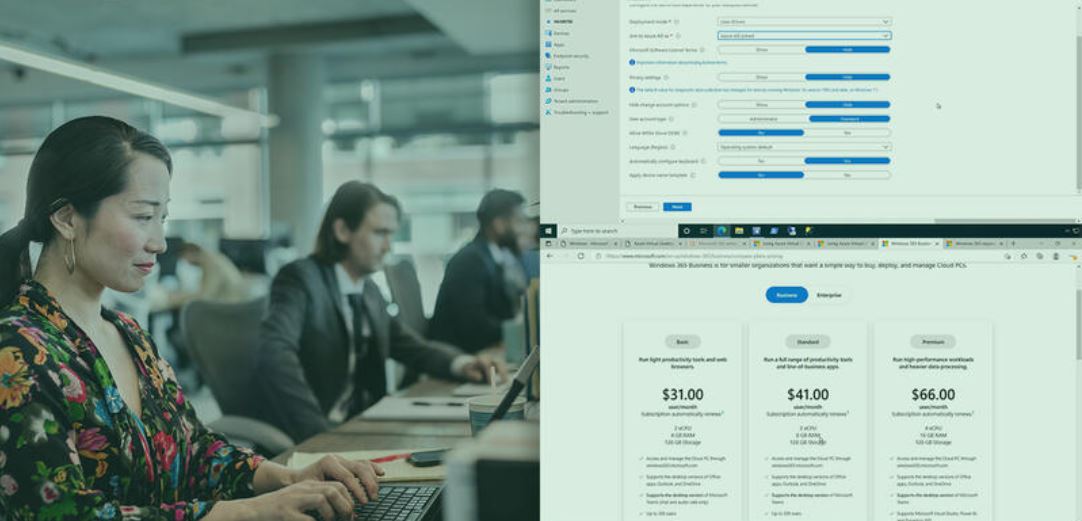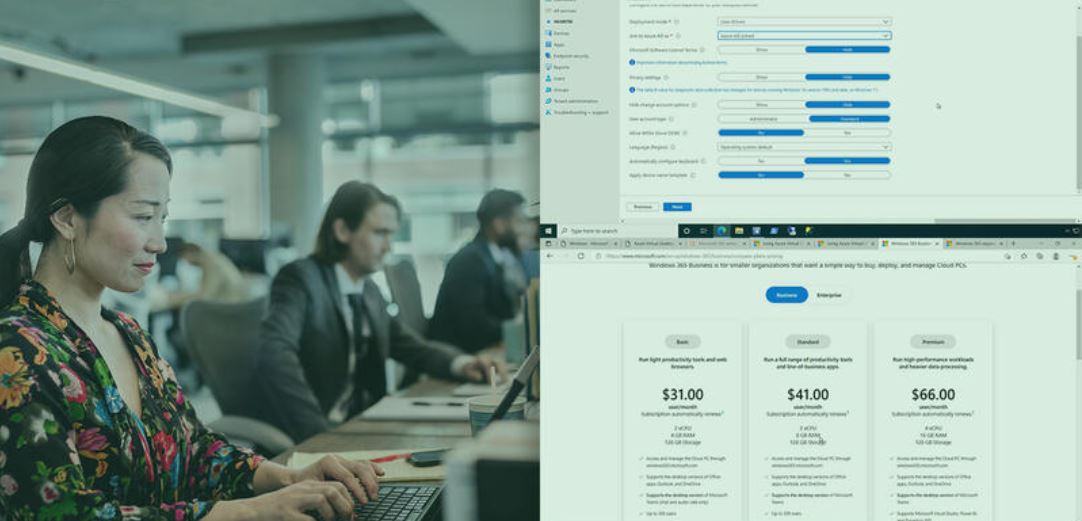 First Microsoft MVP for Windows 365
Congratulation and Welcome to Sune Thomsen to Windows 365 community. The first Microsoft MVP for Windows 365 Cloud PC.
Microsoft is still looking for new MVPs that focus on the Windows 365 area. We encourage everyone that loves to share and provide feedback to look into this opportunity.
You can read more about the MVP program here, and you can find the added area in the table here.
How to Install Company Portal Offline version for Windows 365 Cloud PC
This week Anoop explains how to install the Company Portal offline version application to Windows 365 Cloud PCs. Also, he explains what are the advantages of using an Offline version with the Device License type assignment in Intune.
More Details ➡ Install Company Portal Offline Version Using Intune For AVD Windows 365 Cloud PC HTMD Blog (anoopcnair.com)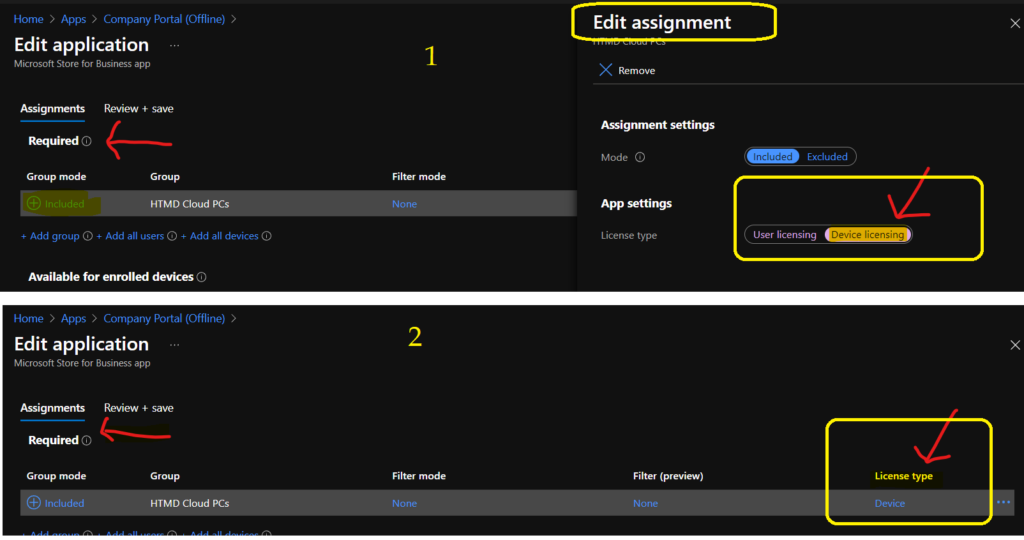 InsideMSTeams Show –
Christiaan Brinkhoff deep dive on Windows 365
Christiaan Brinkhoff from Windows 365 engineering team talks about the latest updates on Windows 365 and Cloud PC. His discussion starts about Windows 365 starts around the 15th minute.
More Details ➡ Microsoft Teams Security: Ask me anything, again – Inside Microsoft Team – Microsoft Tech Community Resource Center


Recordings of HTMD Conference 2021
HTMD Conference 2021 recordings are available now. There are some Windows 365 Cloud PC sessions that you can watch from YouTube. Check this out!
More Details ➡ Recordings Of HTMD Conference 2021 HTMD Blog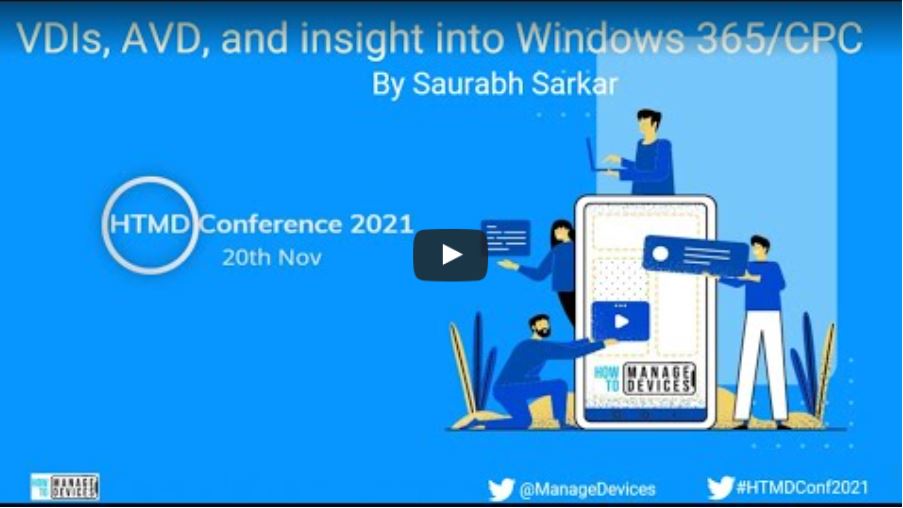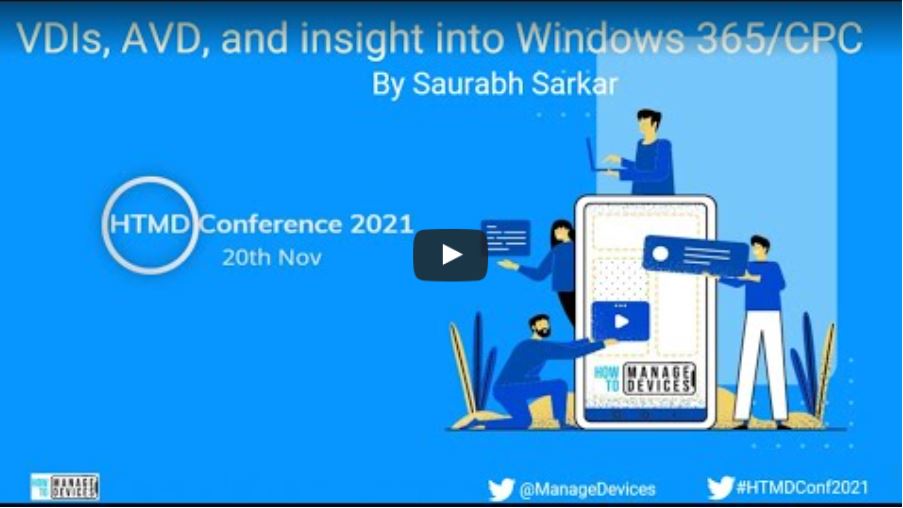 Back Story of the Book Mastering Microsoft Endpoint Manager
Check out the interview with Christiaan Brinkhoff to know more about his experience of writing the book called Mastering Microsoft Endpoint Manager along with co-author Per Larsen.
More Details ➡ Interview with Christiaan Brinkhoff | Packt Authors (packtpub.com)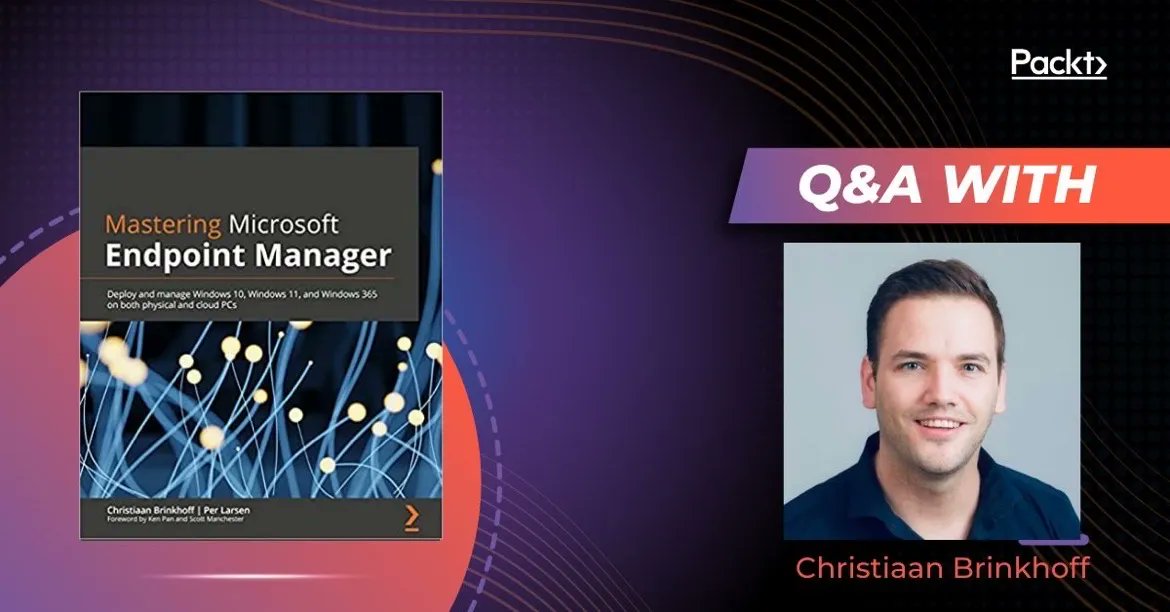 Windows 365 Adoption
Christiaan Brinkhoff talks about Windows 365 Cloud PC adoption and real-world use cases scenarios in the broadcast.
Check this out ➡ https://twitter.com/i/broadcasts/1YqJDqmmLdYxV