Welcome to the third (3rd) Windows 365 Community newsletter! We highlight weekly Windows 365 news, tips, and tricks along with announcements from the world of the Cloud PC.
Let's have a look at this week's news from Windows 365 Cloud PC.
Securing your Windows 365 Cloud PCs
This week, Christiaan Brinkhoff published an article on how to secure your Windows 365 Cloud PC deployments. Besides giving insights into the different options with either Windows 365 Business or Enterprise, Christiaan gives a sneak peek into what's coming soon. He's pointing out to Trusted Launch for WIndows 365. It enables the underlying virtual machine for Secure Boot with a TPM 2.0.
Read the full article here: Securing your Windows 365 Cloud PCs – Microsoft Tech Community
Shaping the future of Windows 365 – Submit your feature request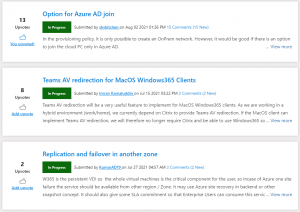 Most of you know that Microsoft listens to the community and is reaching out for feature ideas to improve the product. We can highly encourage you to check out the following page and submit your ideas, or upvote for those that you think might be beneficial for other organizations around the globe! If you have an idea, check out this page: Windows 365 feature requests – Microsoft Tech Community
Cloud Conversations with Ru and Pete – Paul Tozer on Windows 365, Azure Virtual Desktop, and Public Cloud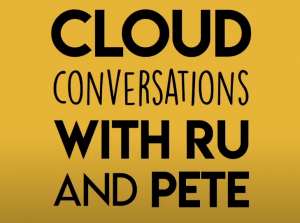 In this episode of Cloud Conversations, Peter and Ru interviewed Paul Tozer on his experience with Windows 365, AVD, and the Public Cloud in general! The episode is available on YouTube. You can watch it here: Cloud Conversations | Ep 21 | Paul Tozer on Windows 365, Azure Virtual Desktop, and Public Cloud – YouTube
Belgium AVD User Group – Windows 365 Edition
Next week on Wednesday (25.08.21), Patrick Köhler and Bas van Kaam (Nerdio) are invited to the Belgium AVD User Group. In the first session, Patrick tries to find out if Windows 365 is THE Cloud PC of the future followed by a session of Bas showing what Nerdio can deliver on top of the current offering. If you haven't registered yet, please do so here: Belgium Azure Virtual Desktop August 2021 | Meetup
AVD Tech Fest – Registrations and Call for Speakers open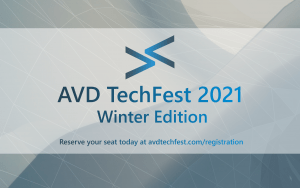 Simon Binder and Patrick Köhler are organizing the second edition of the AVD Tech Fest, including a special topic: Windows 365. This day will be full of great speakers and content, helping you to succeed and providing high technical content for the community.
If you're interested to speak, please fill out the Call For Speakers here:AVD Tech Fest Winter Edition 2021: Call for Speakers/Papers @ Sessionize.com
If you're an enthusiast that wants to learn from the experts, reserve your ticket here (the event itself is free): Registration – WVD Tech Fest 2021