Welcome to the One-Hundredth (100th) edition of the Windows 365 Community newsletter! We highlight weekly Windows 365 news, free events, tips, and tricks from the world of the Cloud PC.

It is our immense pleasure and honor to write this post of celebration, reflecting on our journey as we launch the 100th edition of our community newsletter!
From the first edition, when Windows 365 introduced to the new era of hybrid personal computing. , till today, with so many of you contributing and participating, our journey has been incredible. Today, we're not just a community, but a family sharing a common passion for innovation, driven by Windows 365.
Windows 365 has always been about harnessing the power of the cloud to empower individuals and organizations, and we're proud to say that we've done so, thanks to your unwavering support. Our platform's core features, like Cloud PC, have set a new standard in flexibility and accessibility in the computing world. The ability to stream your Windows experience across devices, leveraging Azure's power to scale resources up or down, has truly revolutionized how we think about work and personal computing.
But the journey doesn't end here. In fact, it's just beginning. We are excited about the future of Windows 365 and the advancements it promises. As we move forward, we want to assure you that our community will always be the first to know about new features, improvements, and updates.
In the upcoming months, expect to see even more powerful collaboration tools, advanced security features, and machine learning capabilities, all designed to make your Windows 365 experience even better. And of course, the user-friendly interface and superior compatibility that you've come to expect from us will continue to be at the forefront.
As we celebrate this milestone, we want to thank each and every one of you. It is your enthusiasm, feedback, and support that have made Windows 365 what it is today. Here's to the next 100 newsletters and beyond!
As always, we welcome your thoughts, ideas, and suggestions. Remember, this isn't just our journey—it's yours as well. Let's continue to make Windows 365 a platform that serves us all in the best way possible.

…. And lets not forget this weeks news!


Windows 365 End-User Improvements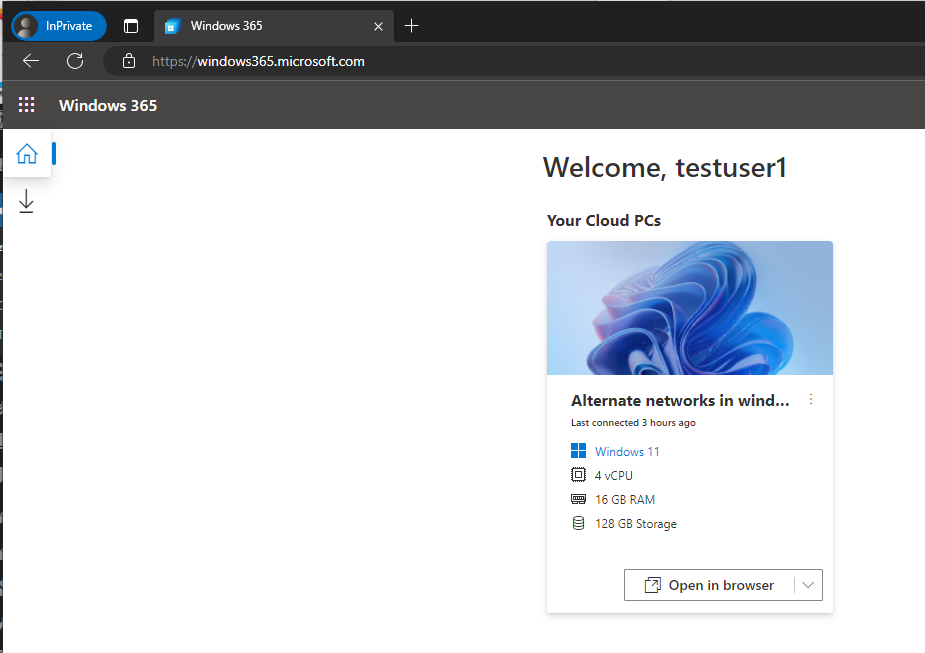 Niall Brady has written a great post on some of the new End-User improvements.

The Windows 365 product group remains dedicated to actively listening to customer feedback and continuously incorporating new features. A recent testament to this commitment is the introduction of a new setting, accessible when navigating to https://windows365.microsoft.com. Users now have the option to either "Open in Browser" or "Open in Desktop App."
Read the full post here: Windows 365 end user improvements – open in browser, open in desktop app
Windows – In the Cloud – AMA: Windows 365 Frontline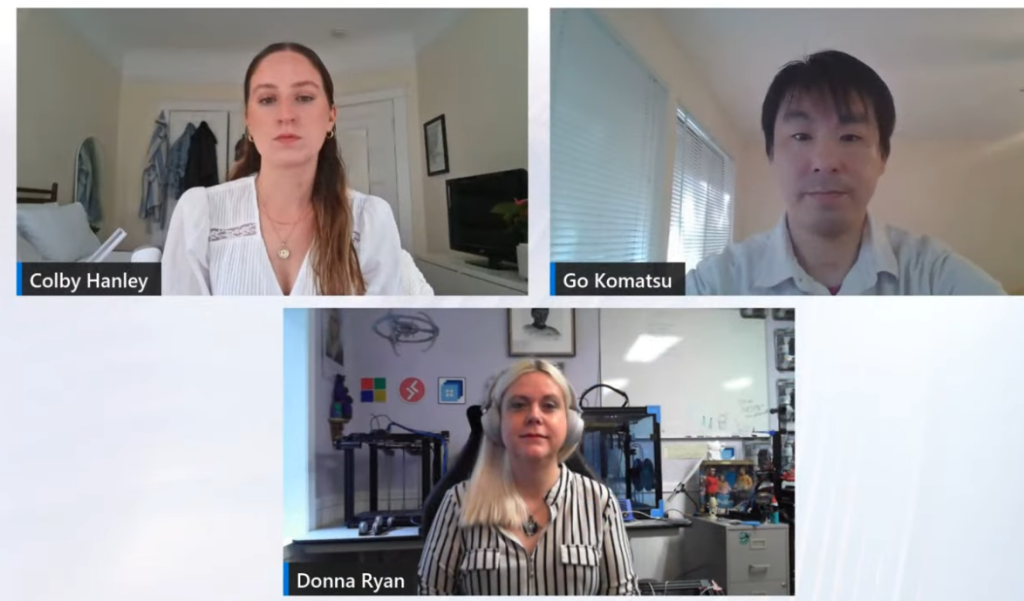 Colby Hanley, Go Komatsu & Donna Ryan takes your on a Frontline Q&A:

The Microsoft engineering and product teams answer questions on Windows 365 Frontline! Windows 365 Frontline is designed specifically for workers who don't need 24/7 access to their dedicated Cloud PCs. With Windows 365 Frontline, you can take advantage of a single license to provision three Cloud PC virtual machines. Frontline Cloud PCs can be helpful for users who are on a rotation schedule, working across time zones and regions, part-time workers, or contingent staff.
View the full video here: AMA: Windows 365 Frontline | Windows in the Cloud

And with that, we conclude this momentous 100th edition of the Windows 365 Community newsletter! It has been an incredible journey filled with growth, innovation, and the support of an amazing community.
We want to express our heartfelt gratitude to all of you, our dedicated readers, for being an integral part of this journey. Your engagement, passion, and valuable feedback have been the driving force behind our continuous improvement and success.

Here is a brief video brought to you by us
As we look to the future, we are excited about the possibilities that lie ahead for Windows 365. We remain committed to delivering cutting-edge features, enhanced security, and seamless collaboration tools, all geared towards providing you with an exceptional Cloud PC experience.
We invite you to join us on this exciting path forward. Let's continue to shape the future of Windows 365 together. Your voice matters, and your ideas are vital to the evolution of our platform.