Welcome to the Thirteenth (13th) Windows 365 Community newsletter! We highlight weekly Windows 365 news, free events, tips, and tricks from the world of the Cloud PC.
Let's have a look at what's new this week
Windows in the Cloud
We are excited to share that Christiaan Brinkhoff is launching a new video webcast show called; Windows in the Cloud. The first next episode is coming up tomorrow at 9 pm PT with guest Jen Gentlemen from the Windows Engineering team!
The next upcoming episode is an Ignite special with Scott Manchester!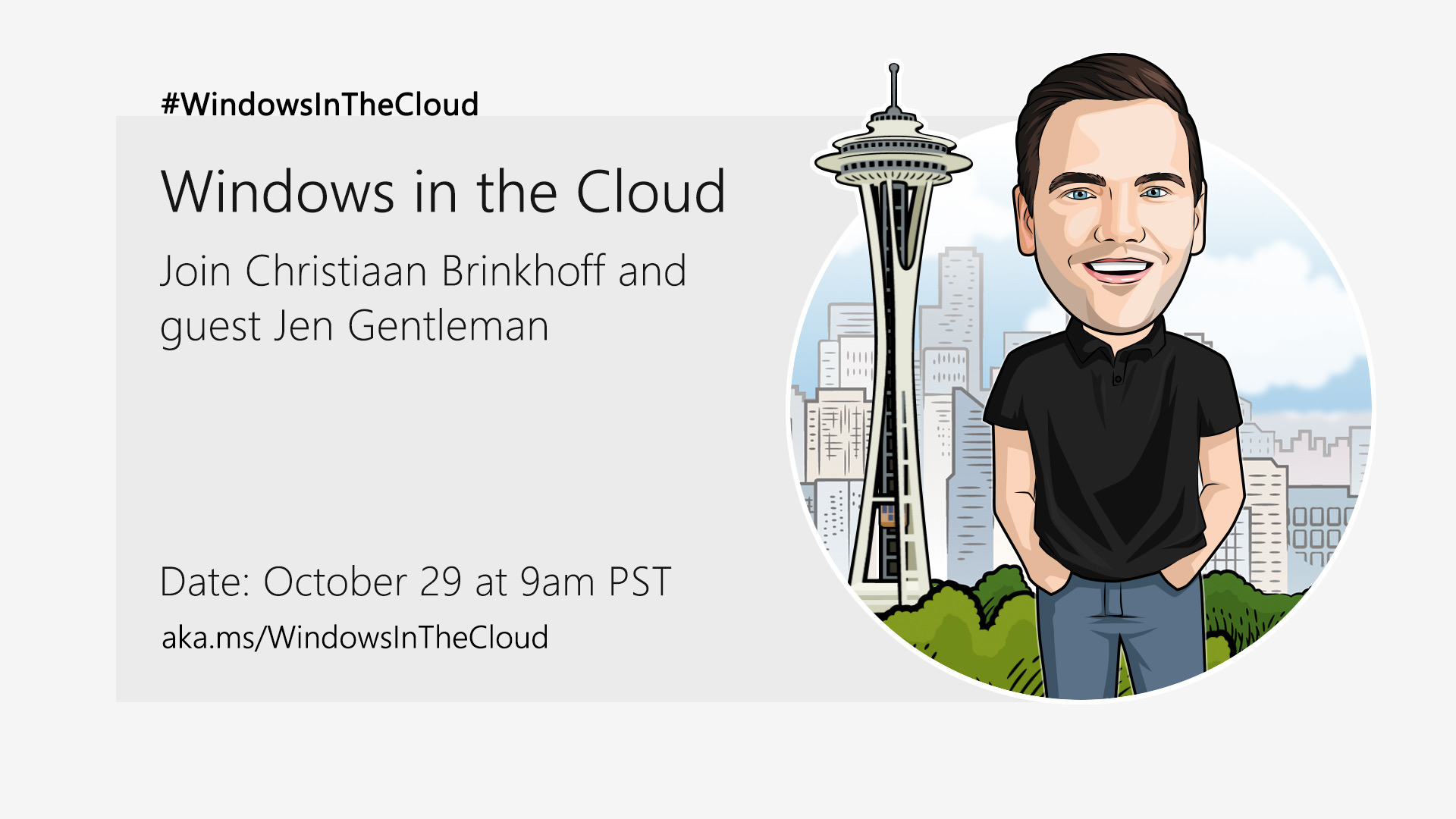 Microsoft Ignite
Windows 365 Sessions
Microsoft Ignite is starting Tuesday next week and will be three days packed with great sessions on all the new Microsoft products and services. Windows 365 is of course a big part of these products and services, so please sign up for this free conference and get all the new insights on what Microsoft is bringing to you and your companies.
You can register for the event here and search the session catalog here. The following are the specific sessions related to Windows 365 Cloud PC.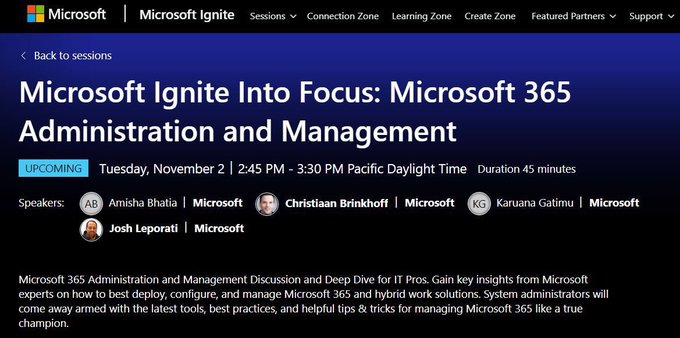 Microsoft MVP for Windows 365 Cloud PC
This week it was announced that you can now become a Microsoft MVP in the Windows 365 area. This area is brand new and fits under the Windows & Devices for IT category.
It is very exciting that this is now an option and provides a new opportunity for those Windows 365 experts out there that wants to join the great MVP program. You can read more about the MVP program here and you can find the added area in the table here.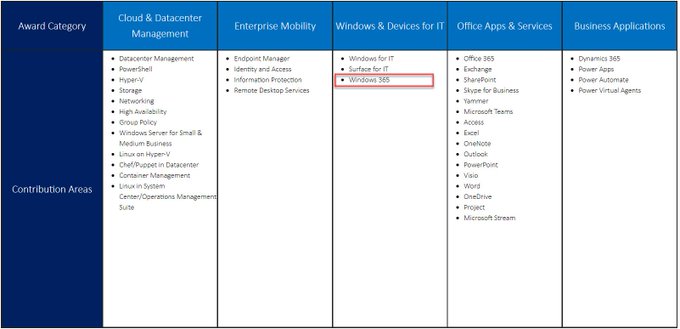 New MS Teams optimizations release for Windows 365
David Rankin posted on LinkedIn that new optimizations for Teams was released for W365. The optimizations require the updated Windows Desktop client and the newest Teams client as well. The optimization includes improvements to camera performance and client logging among other things.


Extend Windows 365 Trial
Are you running a trial on Windows 365 and is it about to expire? If so Anoop C Nair has written a blog post on how to extend the trial by 30 days so you can complete the testing on the product. Hopefully after testing you can see the benefits of having a Cloud PC running with this service and can go ahead and purchase the licenses you need.
Comparing Windows 365 Business and Enterprise versions
Jitesh Kumar compares the two versions of Windows 365 and has a great overview on the differences both on the purchase, administration, and end-user experience. If you are wondering what edition fits your users or are considering if you need to have both versions for your company please read through the article from Jitesh which will help you out.