Welcome to the thirty-six (36) Windows 365 Community newsletter!
We highlight weekly Windows 365 news, free events, tips, and tricks from the world of the Cloud PC.
Let's have a look at what's new this week.
Improved Windows 365 Feedback Portal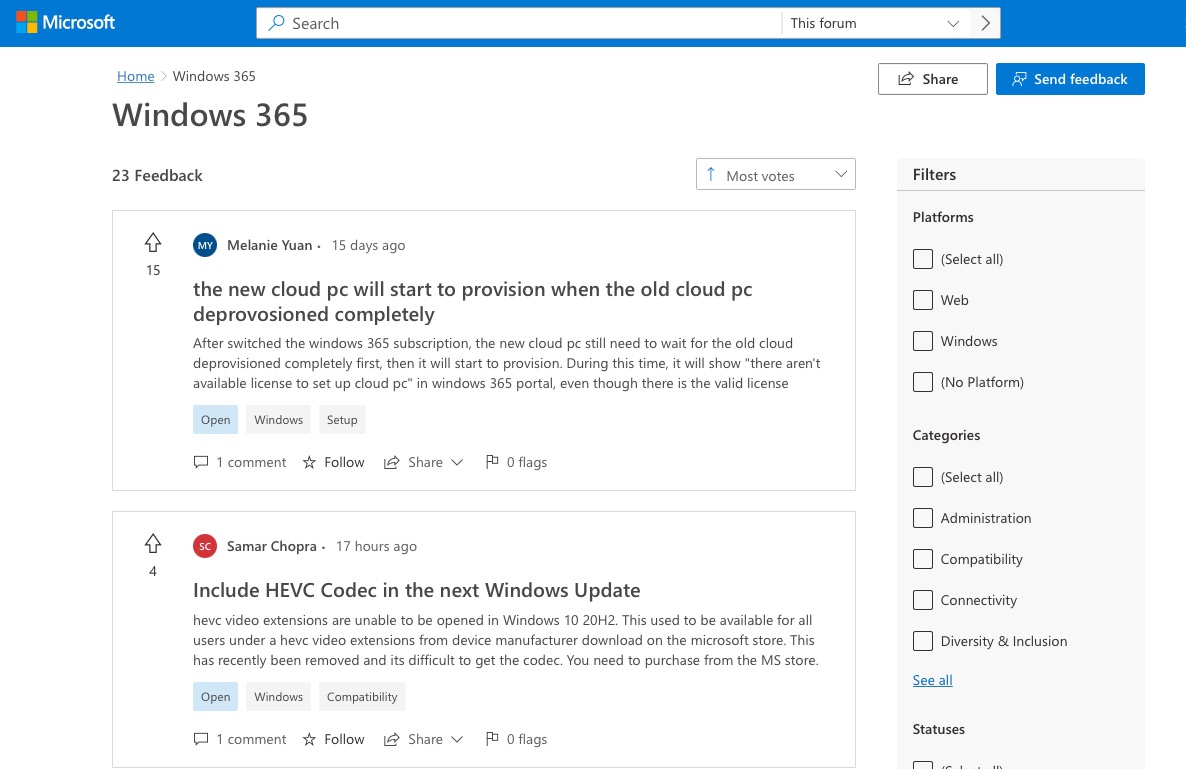 Microsoft has announced a new Windows 365 Feedback Portal. This is a very welcome update as the techcommunity page wasn't optimal for feedback.
When you have feedback or a feature request for Windows 365, visit https://aka.ms/W365Feedback or manually navigate to the Windows 365 feedback forum from the Microsoft Feedback Portal. Windows 365 should appear at the top of the page.
Learn more about the new feedback portal here: Improved Windows 365 Feedback Portal
Set Windows 365 default language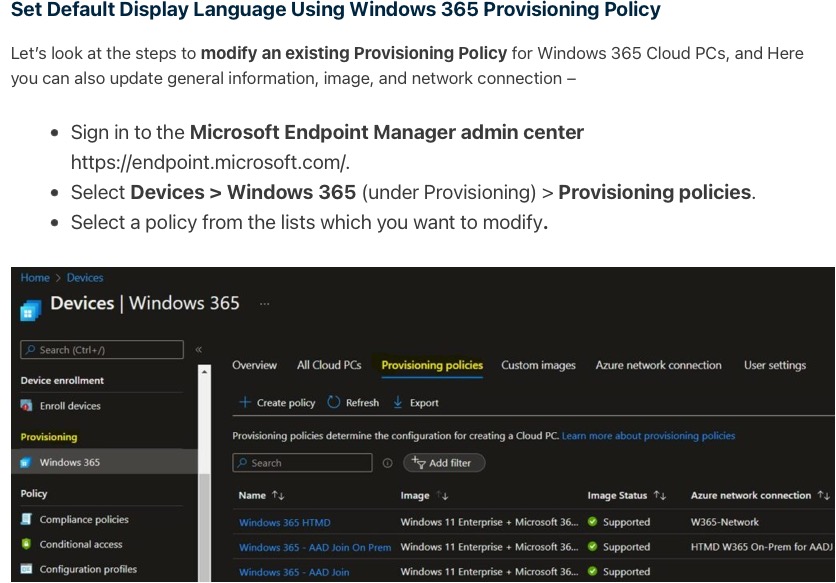 Windows 365 MVP Jitesh Kumar gives us some insights into how to manage user default language on their CloudPC with provisioning policy.
Users can always change the display language through the Settings app in Windows. But the Windows experience is more welcoming if the user sees the right language immediately, starting when they first sign in
Read the blog post by Jitesh Kumar here: Set Windows 365 default language
Hyper-V and nested virtualization on your Cloud PC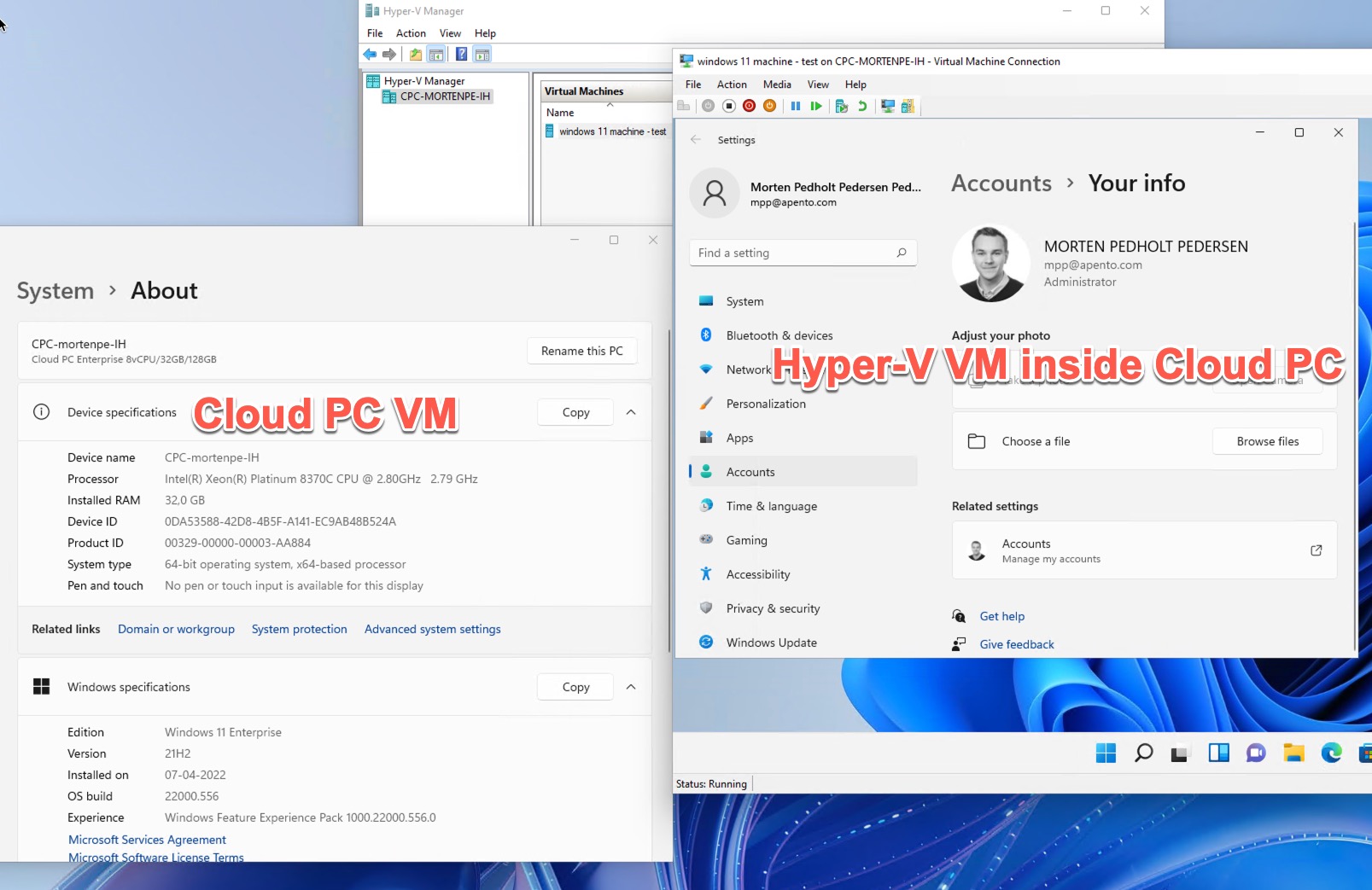 Morten Pedholt has created a blog post about nested virtualization on a Cloud PC. Nested virtualization has nearly just been announced and has a huge potential.
Many types of people are using virtualization on local devices. For organizations that use Windows 365 Enterprise, Nested virtualization is now available. This empowers users to create virtual instances on their Cloud PC as they would on their local device
Read the post by Morten Pedholt here: Hyper-V and nested virtualization on your Cloud PC
Purchase Windows 365 Cloud PC License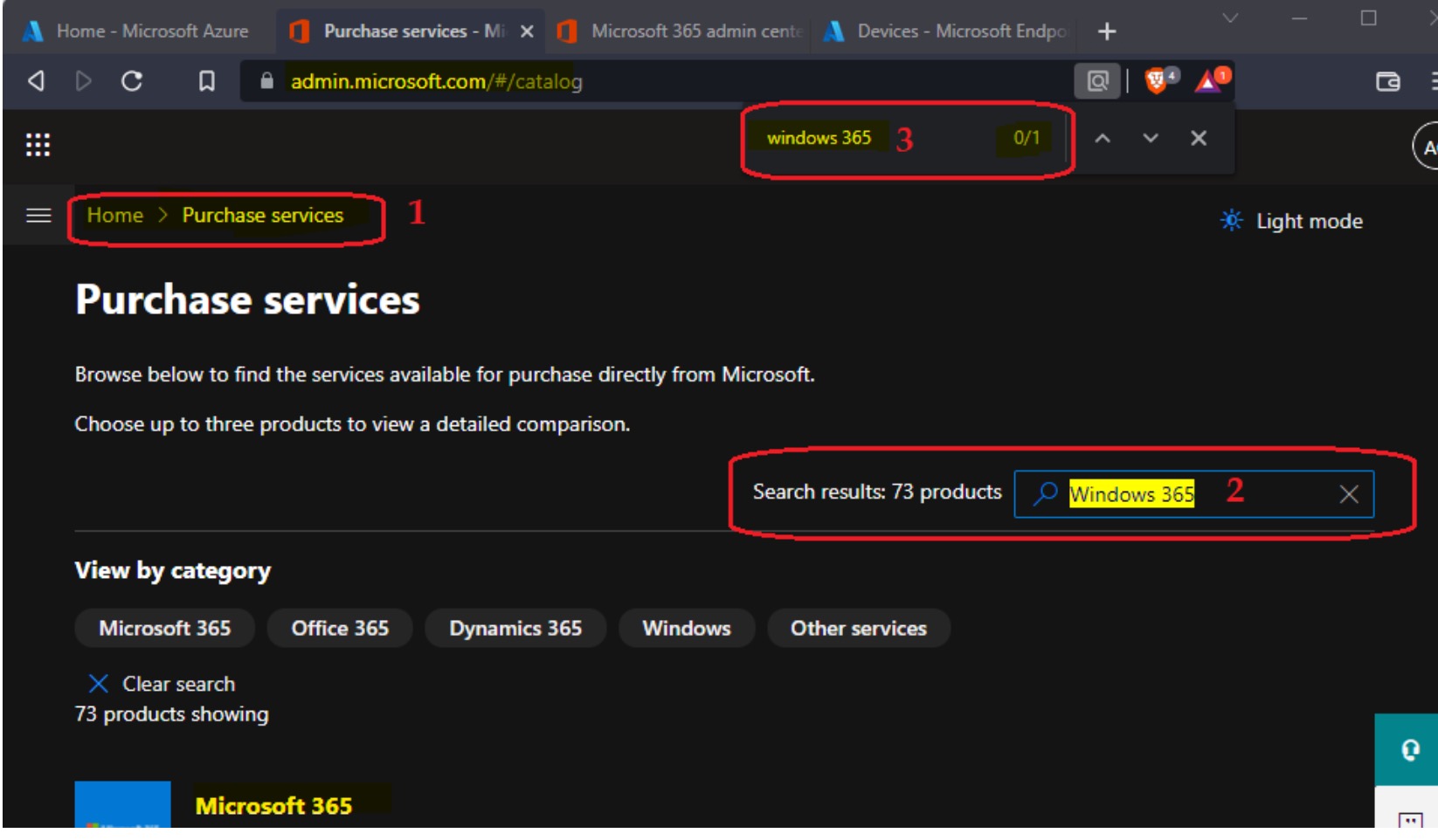 Want to know how the process of buying Windows 365 licenses is? Anoop Nair is taking us through the process from start to end.
Windows 365 Cloud PC is DaaS solution from Microsoft to help Stream apps, data, and settings to any device, Pick up where you left off with a saved state, Provision and management with Microsoft Endpoint Manager (Intune), and Access and manage your Cloud PC at windows365.microsoft.com.
Read the post by Anoop Nair here: Purchase Windows 365 Cloud PC License
Updated features in development for Windows 365 Enterprise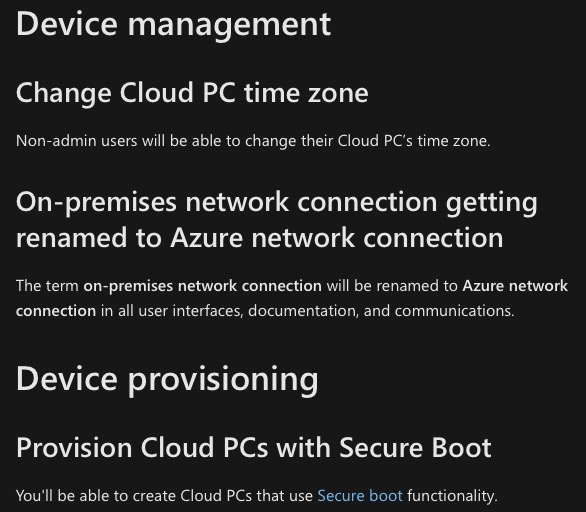 New features have been added to the "Features in development." There are now many new exciting features we can look forward to.
To help in your readiness and planning, this page lists Windows 365 updates and features that are in development but not yet released. In addition to the information on this page.
Check the list of features in development here: Updated features in development for Windows 365 Enterprise