Welcome back to our weekly newsletter, the Ninety-first (91st) edition of the Windows 365 Community newsletter! After a brief hiatus, we are thrilled to be back on track with our regular updates. In this edition, we bring you a compilation of the most significant events and noteworthy developments from the past three weeks. From the world of technology to the latest in entertainment, we've got you covered with our curated selection of news bites and interesting insights. So sit back, relax, and dive into the world of bits and bytes as we catch up on what you might have missed. Let's get started!

Let's have a look at what's in store for this catch up release

Windows 365 Frontline – Getting started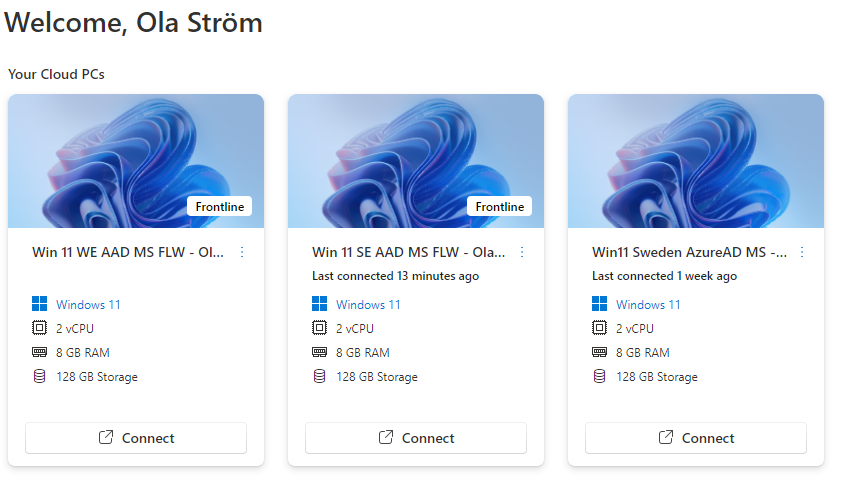 Ola Ström has written a great blog post explaining the difference between the Frontline version and the Enterprise version, as well as taking you on a tour how to get started.
Read the post by Ola here: Windows 365 Frontline – Getting started
What's next on the roadmap for Windows 365

Have you been logging feedback and feature requests for Windows 365? Take a tour of a few of the upcoming capabilities that will make the Cloud PC experience more secure, more streamlined, and more productive.
Windows 365 Frontline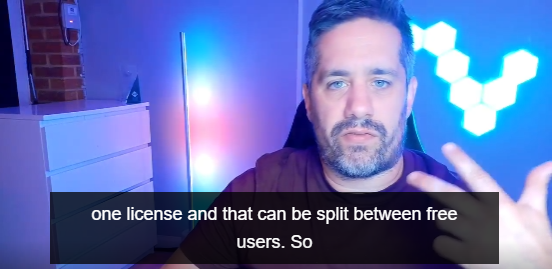 Jon Jarvis has published a video about Windows 365 and in paticular WIndows 365 Frontline.
View the full video here by Jon: Microsoft TVP – Windows 365 and Windows 365 Frontline
Windows 365 AMA (Ask-Microsoft-Anything)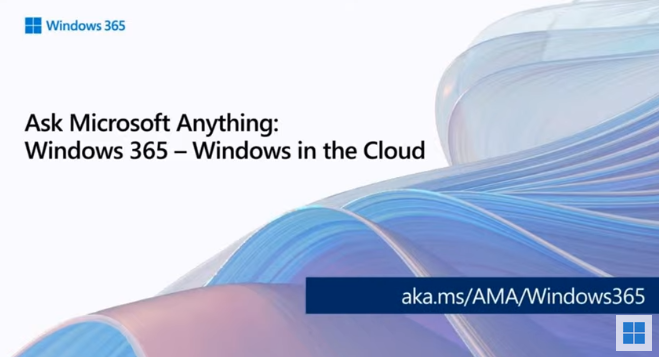 Did you miss the AMA session? Here is your chance to catch up:
Featuring: David Belanger, Christian Montoya, Femi Adebayo & Donna Ryan
View the full video here : Windows 365 AMA
Tech preview of IGEL Windows 365 App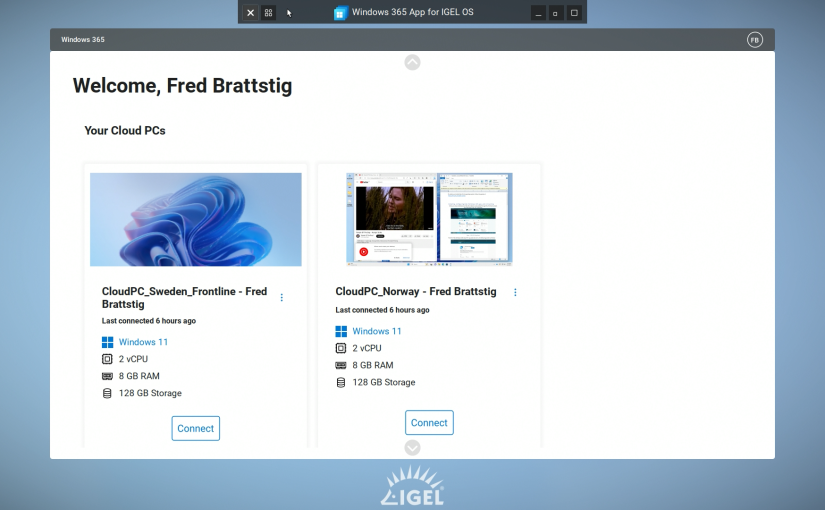 Frederik Brattstig has published great news about the new stuff from IGEL.
IGEL has launched OS 12 and the COSMOS platform and is also developing a dedicated Windows 365 app. This will be an addition to the conventional IGEL AVD client for connecting to Windows 365. The Windows 365 app will offer a feature set for controlling virtual Cloud PCs, aligned with a modern user interface that matches the Windows – Windows 365 app design, for consistent user familiarity across platforms. IGEL OS 12 now incorporates Azure AD authentication for enhanced security and facilitates Single Sign On (SSO) to Azure resources such as the IGEL Windows 365 client or IGEL AVD client, among others, via the Chromium browser. This results in a seamless user experience and enables IGEL boot to Windows 365.
View the full post here : Tech Preview of IGEL Windows 365 App
PSCloudPC Module has been updated

Niels Kok and Stefan Dingemanse has updated PSCLoudPC – Added support for the custom naming template and adding Azure Network Connections (Name based in stead of GUID based) to AADJ provisioning policy's.
Get it from the PowerShell Gallery: PSCloudPC 1.0.5
That's a wrap for this edition of Windows 365 Weekly! As we continue to explore the expanding universe of Windows 365, we value your feedback and insights. Don't hesitate to reach out to us on our social media channels if you have thoughts to share or if you'd like to be featured in our future issues.
We're eager to spotlight community members who are making the most out of Windows 365 – from sharing your innovative uses, to your thoughts on new updates, and even the challenges you're navigating.
Don't forget to follow us and join the conversation. We're on Twitter and LinkedIn, and we can't wait to hear from you. Together, we can continue to make Windows 365 even better.
Thank you for your support, and we'll see you next week!