Welcome to the hundred-and-eleventh (111th) edition of the Windows 365 Community newsletter! We highlight weekly Windows 365 news, free events, tips, and tricks from the world of the Cloud PC.
Combining Windows 365 Boot and Frontline

Dominiek Verham is a Windows 365 MVP. He's written an excellent post about combining Windows 365 Boot and Frontline.
"Did you catch the latest episode of Windows in the Cloud? In this episode Christiaan Brinkhoff and legends of the product team announced a couple of great things! One of them being that Windows 365 Frontline now supports Windows 365 Boot! To me this is just on those things that makes absolute sense! This allows organizations to configure their endpoints with Windows 365 Boot so users can directly sign into their Cloud PC. Now combine this with a Frontline type of license where users will typically work in shifts or different endpoints during their shift and you can already see the magic happen."
Read the post by Dominiek here: Combining Windows 365 Boot and Frontline
What's new in Windows 365 Enterprise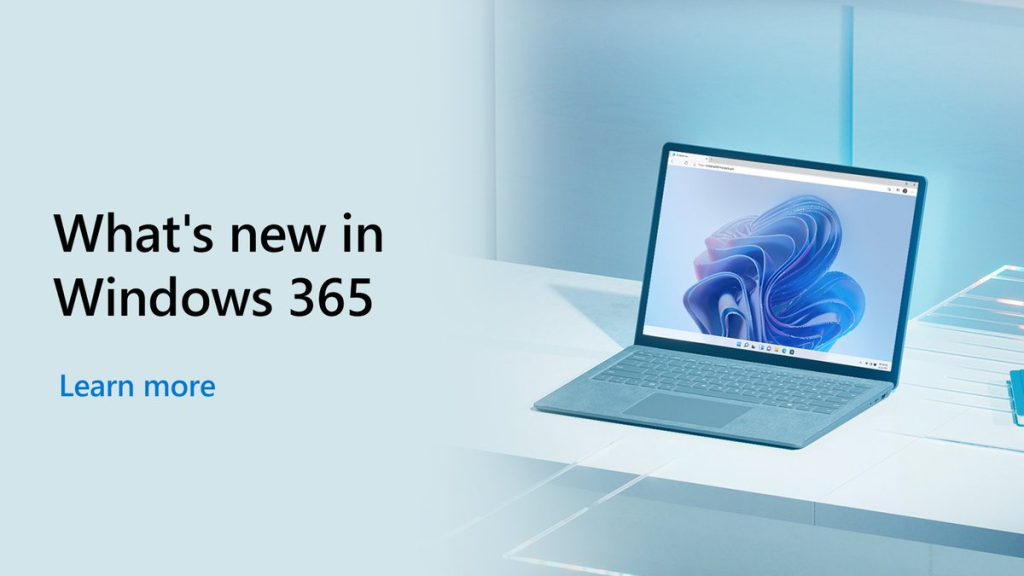 Learn what new features are available in Windows 365 Enterprise.
Read about the many new Windows 365 features and updates here: What's new in Windows 365 Enterprise
W365 Community User group meet-up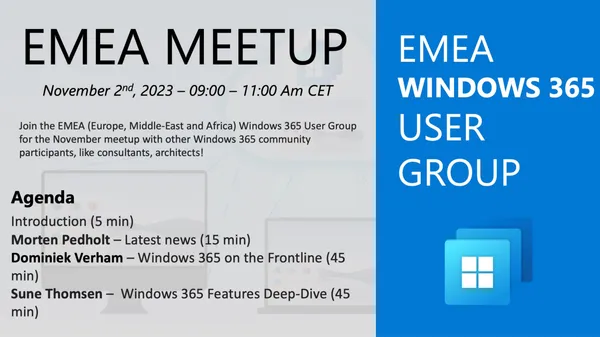 On November 2nd, we will host the EMEA Windows 365 user group meet-up. The event is open to everyone to participate in, not only if you are based in the EMEA time zone!
We are excited to have three MVPs with us this time sharing their knowledge about Windows 365!
Follow this link to find the event: EMEA Windows 365 User Group – November event 2023, Thu, Nov 2, 2023, 9:00 AM | Meetup