Welcome to the Fifty-third (53rd) Windows 365 Community newsletter! We highlight weekly Windows 365 news, free events, tips, and tricks from the world of the Cloud PC.
Let's have a look at what's new this week.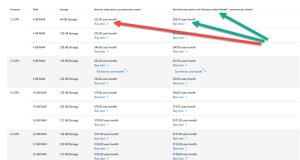 Niall Brady and Paul Winstanley both of whom are Microsoft MVPs, have written new series of guides about getting started with Windows 365. This series of guides will help you to learn all about Windows 365 in a clear and insightful way.
This part will focus on an introduction about what Windows 365 actually is, selecting the right edition with the level of management that you need, and choosing the plan that suits your users needs at a cost you can afford.
Read the article here: Getting started with Windows 365 – Part 1. Introduction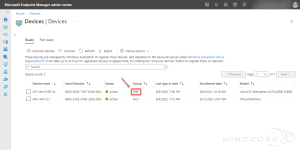 Windows 365 MVP Sune Thomsen has written a blog post describing how to configure Windows Autopatch from scratch, and register Windows 365 Enterprise Cloud PCs directly to the Windows Autopatch.
Windows Autopatch is a Microsoft cloud service that manages updates for Windows 10/11, Microsoft 365 Apps, Microsoft Edge, and Microsoft Teams on behalf of the customer. Microsoft engineers use the Windows Update for Business client policies and deployment service tools on the customer's behalf.
Read the blog post from Sune Thomsen here: Keep Windows 365 current with Autopatch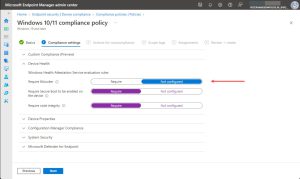 Peter van der Woude Microsoft MVP has written a post on getting started with Device compliance for Windows 365 Enterprise Cloud PCs.
This post will address how disk encryption is different for Cloud PCs and also how other hardening features are similar for Cloud PCs. Besides that, this post will provide an easy method to work with exceptions for Cloud PCs, by using filters.
Read the full blog post here: Device compliance for Windows 365 Enterprise Cloud PCs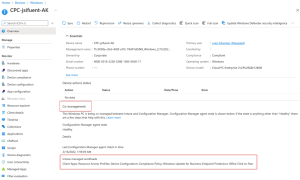 Juan Sifuentes Senior Cloud Endpoint Technical Specialist at Microsoft, has written an article on how you can learn to organize your Co-Managed Windows 365 Cloud PC devices with Collections.
By default, Cloud PCs are managed by using Intune. However, you can also manage Cloud PCs using co-management with Configuration Manager. To use Configuration Manager, you'll need need to create multiple collections to divide your Co-Management needs and how will you target each collection to a different workload.
Read the article by Juan Sifuentes here: Deploy Co-Management Collections for Windows 365 Cloud PC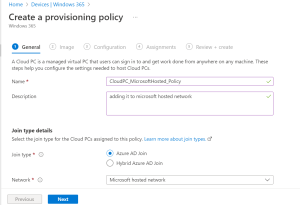 Amal K Abraham who is a Modern Workplace Architect Lead, has written an article on Windows 365 Cloud PC Enterprise provisioning process using Microsoft Hosted Network.
If you plan on provisioning Azure AD joined Cloud PCs on a Microsoft hosted network, You can do without an Azure or on-premises infrastructure.
Read the article by Amal K Abraham here: Step By Step Guide For Creating W365 Aka Cloud PC (On Microsoft Hosted Network)
EPX Technical Services team has shared an article where he walks us through the Benefits of choosing Windows 365 Cloud PCs and how the team helps you consider all your available options.
By using services like Windows 365, these individuals can easily communicate and collaborate with team members from across the globe. Given how much there is to gain from Windows 365.
Read the article here: Should Your Business Consider a Windows 365 Cloud PC?