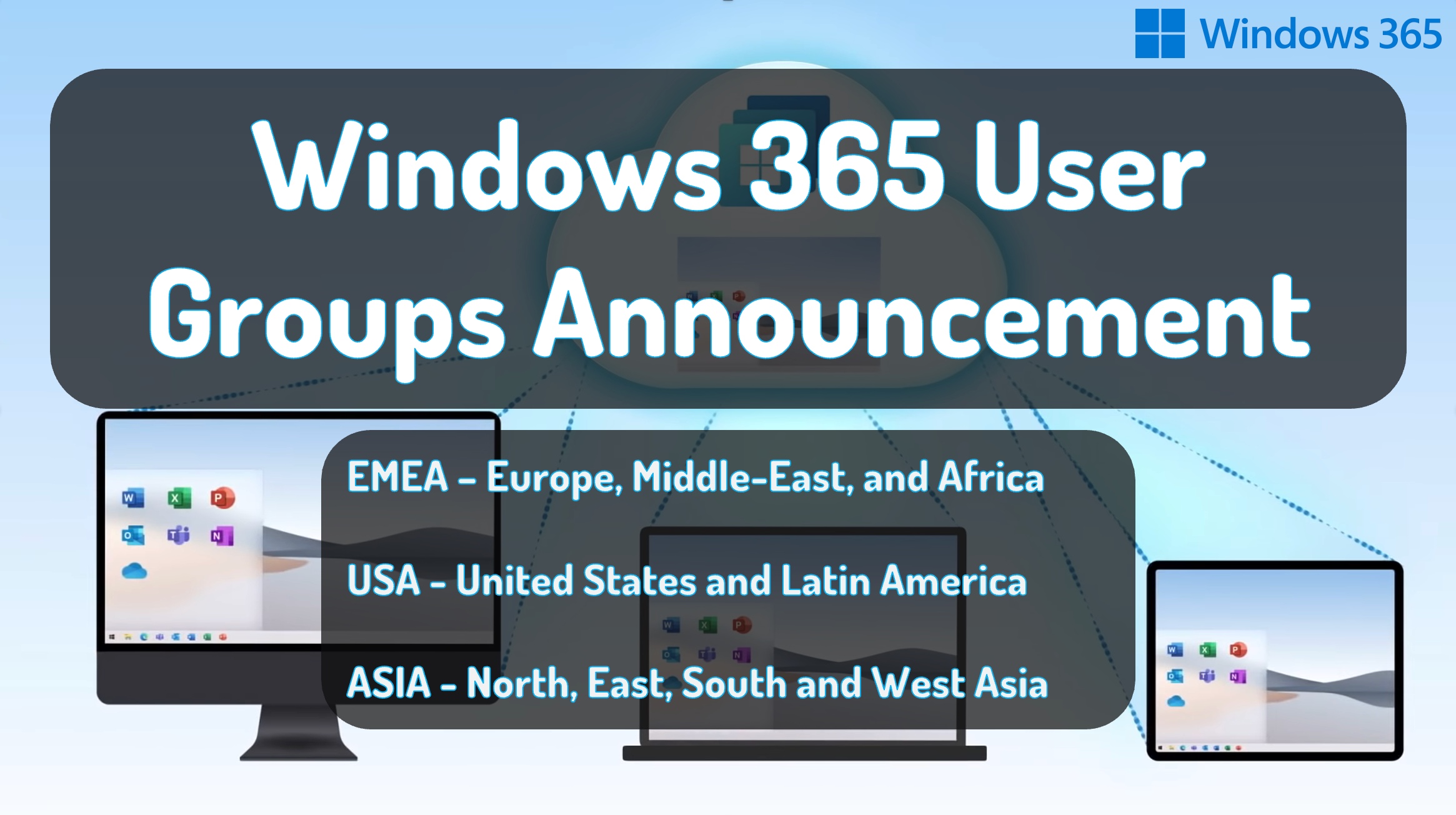 We here at W365community are thrilled to announce we have created brand new Windows 365 user groups. With the new user groups, we can bring the latest news about Windows 365 to you live. Sessions will be a mix of people from W365community, Microsoft MVPs, Product group managers, and of course anyone else who has something to share around Windows 365.
The Meetup user groups are listed below, feel free to join one or more of them.
Our first event is already planned so jump in and reserve the time in your calendar. We hope to see you there.
Event date for EMEA (Europe, Middle-East, and Africa):
April 21st, 6:00 PM CET
Save the date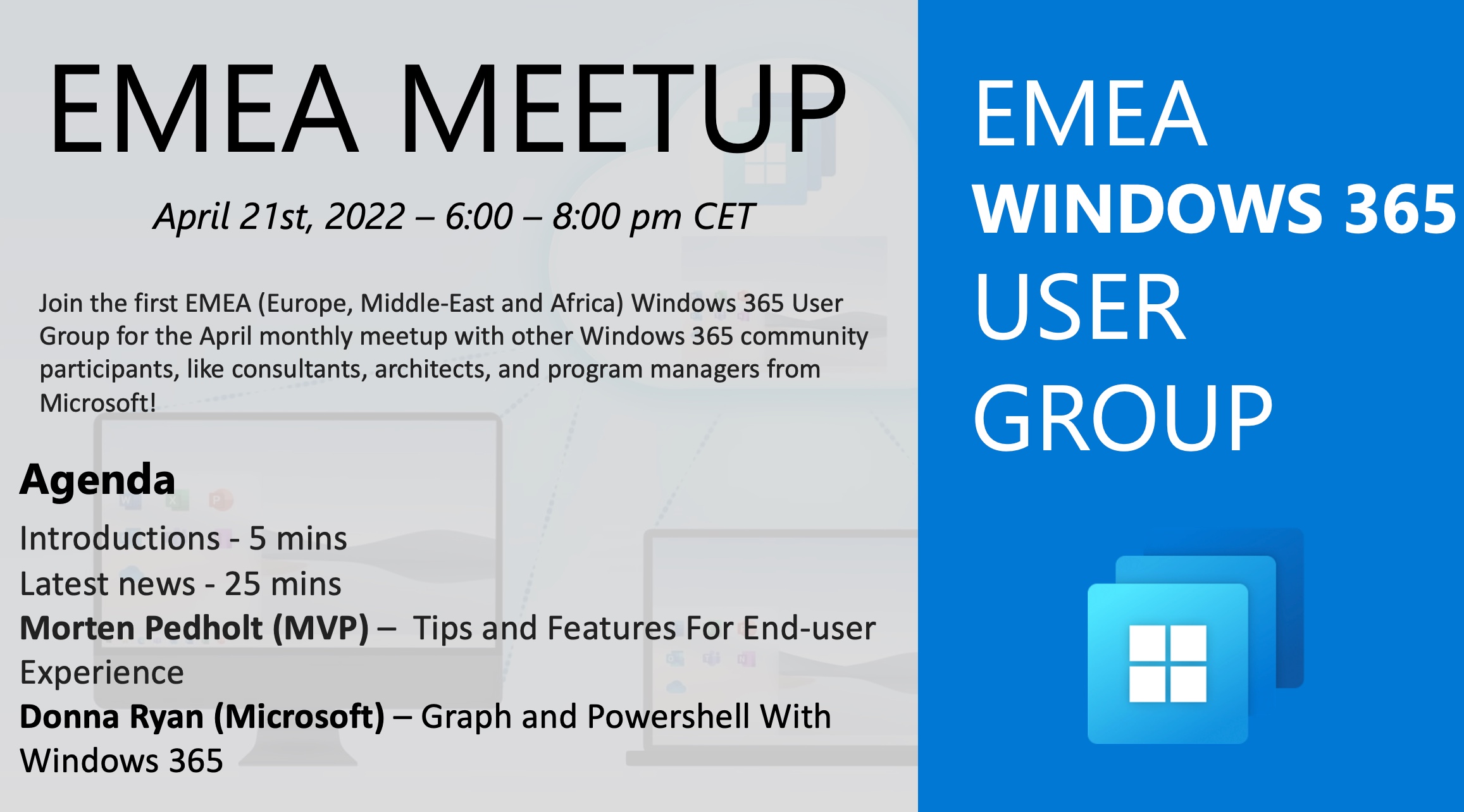 Event date USA (United States and Latin America):
April 28th, 6:00 PM CDT
Save the date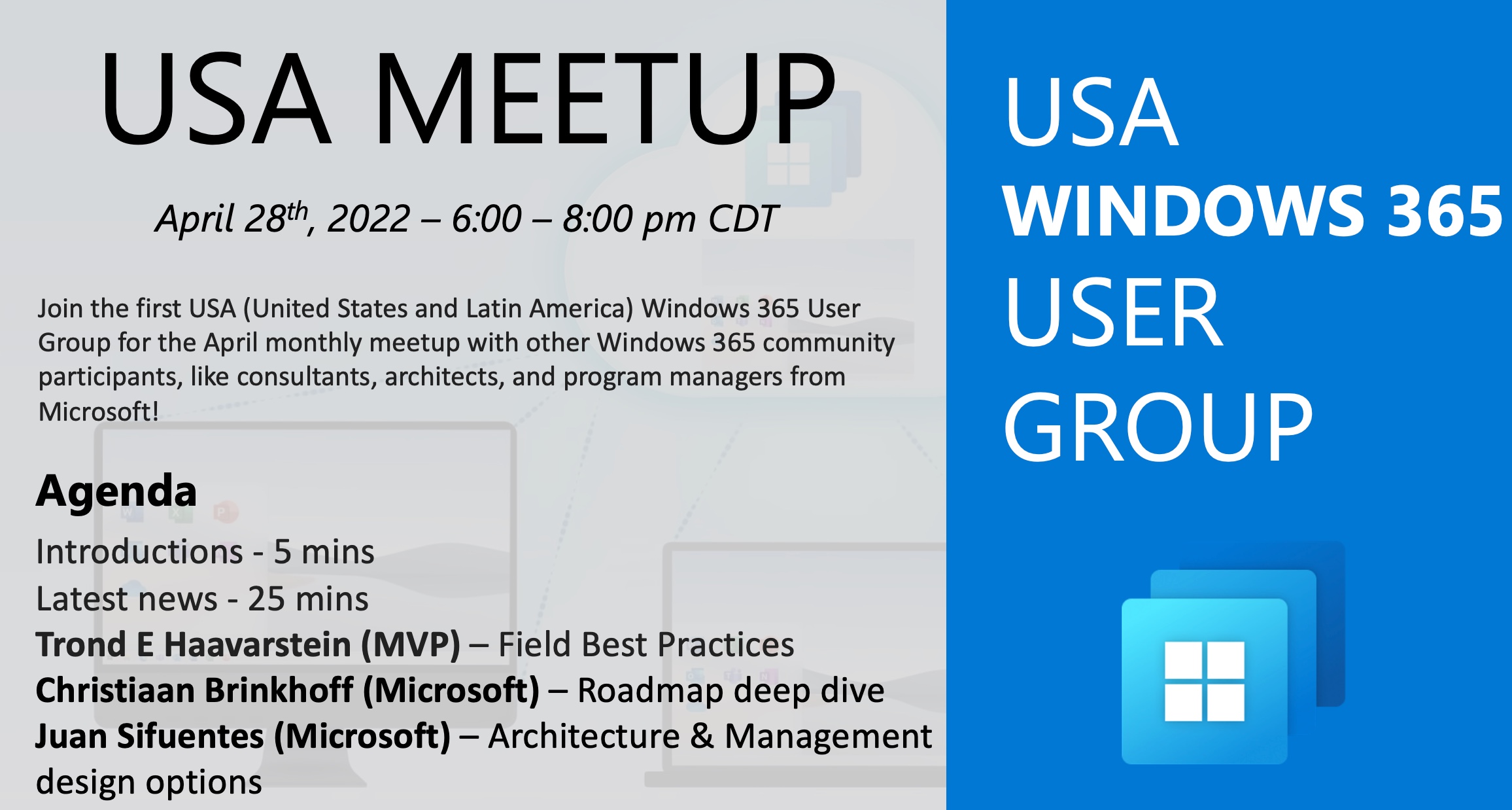 Event date ASIA (North, East, South and West Asia):
April 27th, 6:00 PM IST
Save the date